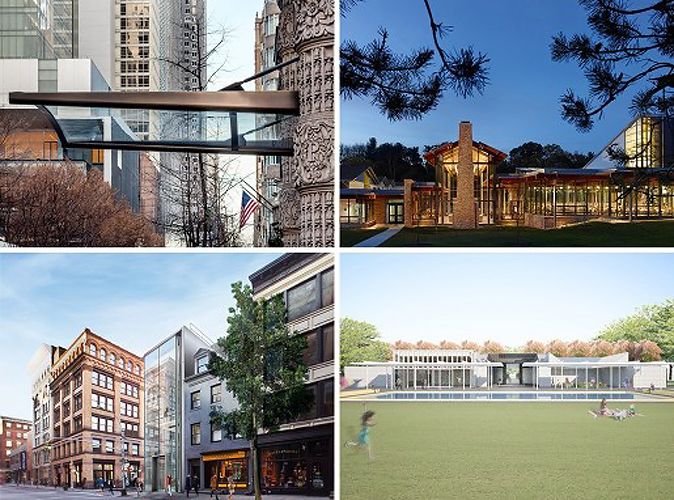 Four Projects Honored by the 2014 AIA Philadelphia Design Awards Program
The new entrance canopy for The University Club of New York, originally designed by McKim Mead and White, received a Merit Award in the Divine Detail.
The jury remarked that it is "a very delicate response to a very difficult problem" in working with a building of its monumental character and that the canopy's "gentle bow is very consistent with the historic character of the building."
The Athletic Center and Dining Expansion for The Agnes Irwin School received a Merit Award for Design in the Completed Buildings category. The jury praised it as "A very light and airy response to a beautiful site integrating the structural elements with the glass walls seamlessly."
Two projects currently in design and construction received Honor Awards from the jury.
A new retail building at 144 Spring Street in New York's SoHo Cast Iron District was recognized as "a very elegant corner building" and "the detailing of its glass façade really makes the corner disappear." In addition the jury felt the new building addresses the urban context in a really beautiful way.
Finally, the jury praised the Cheri Flores Entry Pavilion at the Centennial Gardens of Hermann Park in Houston, Texas as a "minimalist integration into the landscape" that "opens up nicely to the full view of the garden while walls to the sides block views to the driveway."