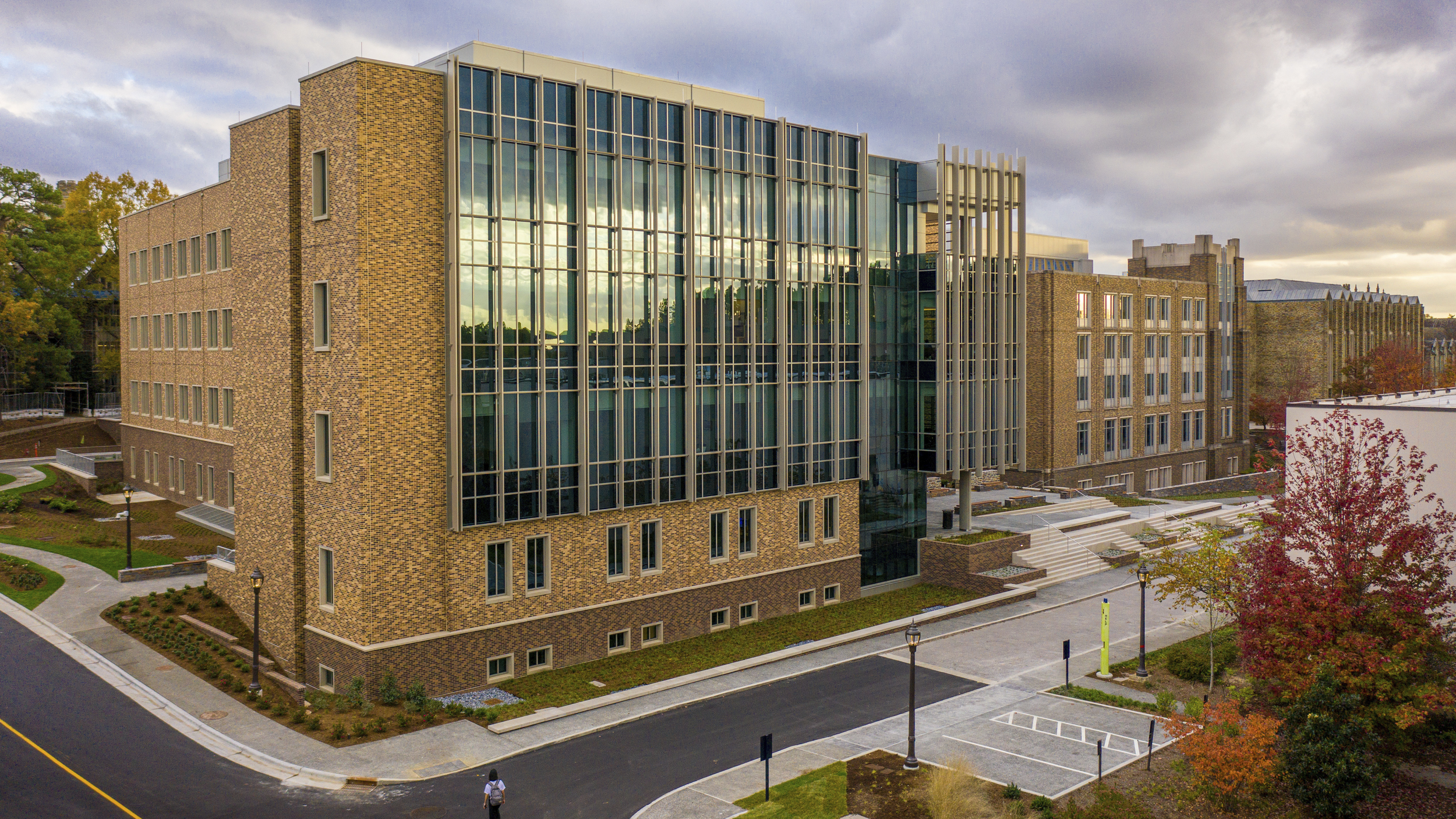 Duke University School of Engineering Unveils Wilkinson Building
On January 22, 2021, the Duke School of Engineering unveiled The Wilkinson Building, the university's newest engineering facility. Strategically positioned to extend the engineering campus, the building has views of the iconic stone buildings and Duke chapel. The Wilkinson Building is equipped with state-of-the-art technology ranging from a lobby media wall to entrepreneurship and maker spaces. Conference rooms, impromptu gathering spaces, and interior glass walls are only part of what makes this new facility a catalyst for enhancing openness, collaboration, and connection.
For more details and a virtual tour click here.