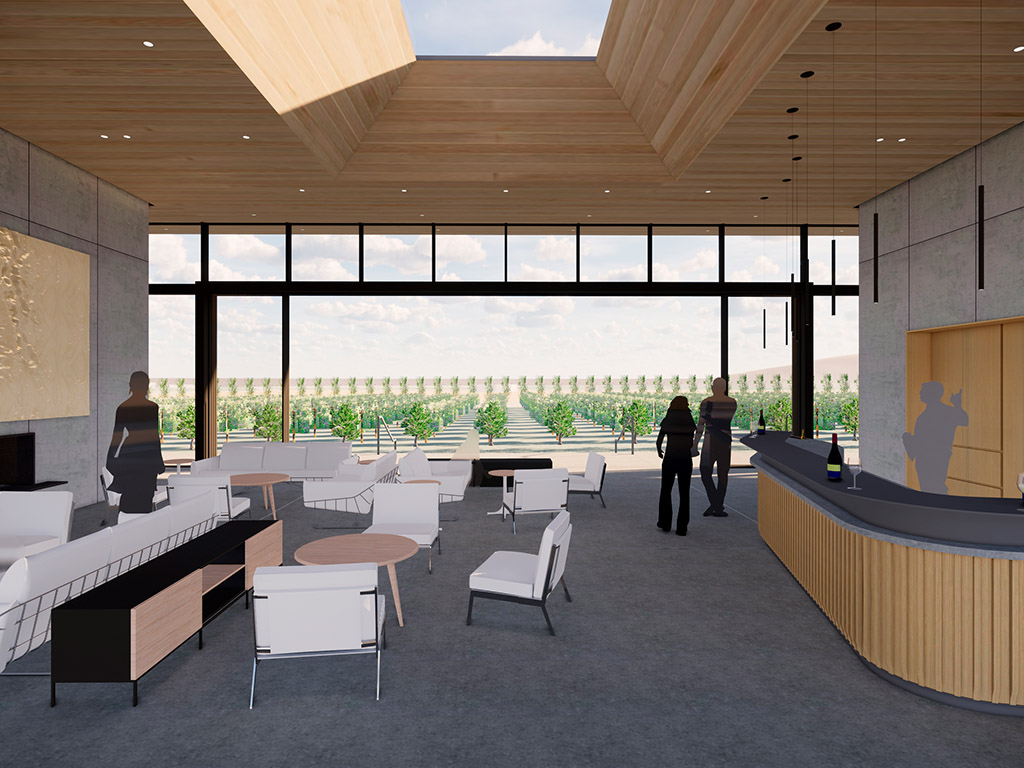 Caymus-Suisun Valley Winery
The Suisun Valley's quiet pastoral beauty and agrarian character is reminiscent of Napa Valley in the 1970s, before large, prominent wineries transformed Napa into a major tourist destination.
In this context, noted winemaker Chuck Wagner and his son Charlie expanded their highly regarded winery, Caymus, with a new winery in the less-developed Suisun Valley. The new winery, set among other family-owned vineyards and orchards, lies in a 30 acre dry-farmed vineyard on the valley floor, and is framed by the Howell mountains to the west — the range that separates the Napa Valley from the Suisun Valley. The microclimate of the valley is warmer than the rest of Wine Country and consistently receives steady afternoon winds that funnel through the northern San Francisco Bay.