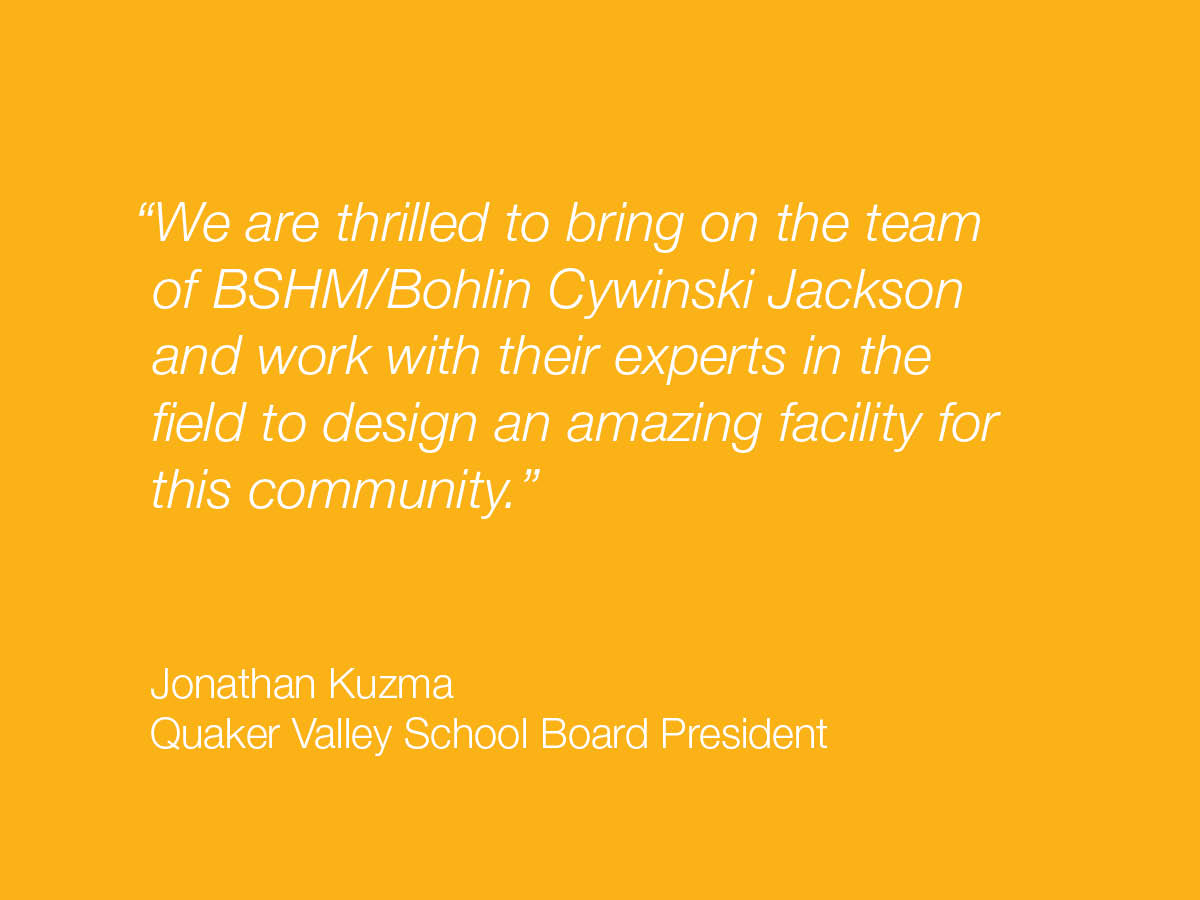 BSHM/Bohlin Cywinski Jackson Team Selected to Design New Quaker Valley High School
The project will create an environment reflective of Quaker Valley's commitment to educational excellence, serving the community for years to come.
Following a competitive RFP process and public community presentation, the team of Bohlin Cywinski Jackson and BHSM Architects was recently selected to design a new high school for the Quaker Valley School District in Leet Township, Pennsylvania. With a shared passion for creating healthy, innovative, and adaptive educational environments, the team is excited to work with Quaker Valley to create a transformative new place for students, faculty, and the community.
Our collective design experience in K-12 education, as well as higher education, workplace, and community-based design, will inform an architectural approach that delivers a variety of flexible and technology-enriched spaces for students supporting 21st Century Learning. Embedded in woodland, with sweeping views of the Leetsdale community and nearby Ohio River Valley, the project site offers a unique opportunity to engage with the surrounding landscape. Applying lessons-learned from our many LEED-certified, Living Building Challenge, and Net Zero projects will help us create healthy spaces that support student wellness.
The culmination of the architectural selection process is a significant milestone on the path to creating a new high school for the community; the Quaker Valley School District began studying the future needs of the school system in 2014, engaging hundreds of community members, through a variety of forums, to create a new school vision. Sitework could begin as early as 2022, with the new high school targeting occupancy in 2025.