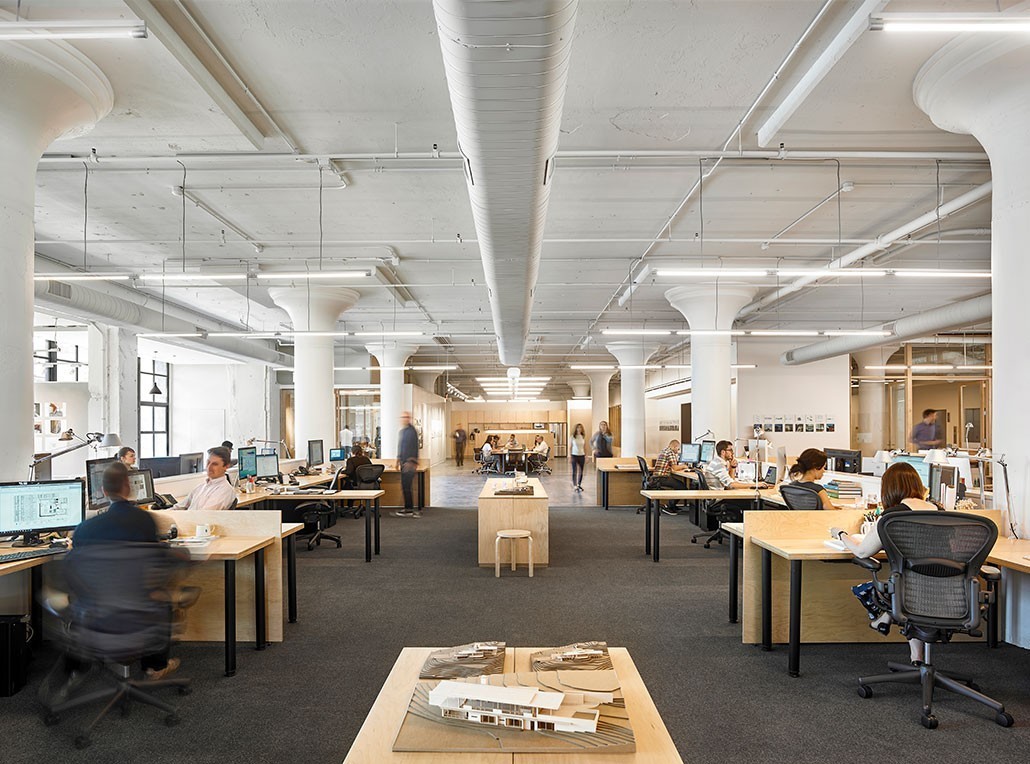 Bohlin Cywinski Jackson's Philadelphia Office Relocates
BCJ's Philadelphia office has relocated to 1100 Ludlow Street in the city's new East Market development.
Our design team customized the loft-like space to reflect the rich history of the building.
Previously located at 123 S. Broad Street, we redesigned the 18,525-square-foot space to function as a design studio for approximately 40 employees, with room for future flexibility. A former Snellenburg's department store and warehouse, our new workplace will play an integral role in advancing the firm's creative process, allowing for the integration of new technologies and the expansion of collaborative teaming areas and makerspaces.
"That we can do all this sustainably in a wonderful, repurposed warehouse with floor-to-ceiling windows in the heart of the city is truly an amazing opportunity," says Principal Tom Kirk. "Our approach was to leave the space as raw as possible to celebrate the building's historic past."
Bohlin Cywinski Jackson took the lead on customizing the workplace interiors, using minimal intervention to define the studio, workshop, and conference areas. Our designers carefully selected materials and utilized the building's unique circumstance to fit the firm's current and future needs.
"We recently celebrated 50 years as a design firm and we are looking forward to continuing for the next 50 years in this new space," Kirk adds.
Bohlin Cywinski Jackson is now operating from the new location at 1100 Ludlow Street, Suite 600.