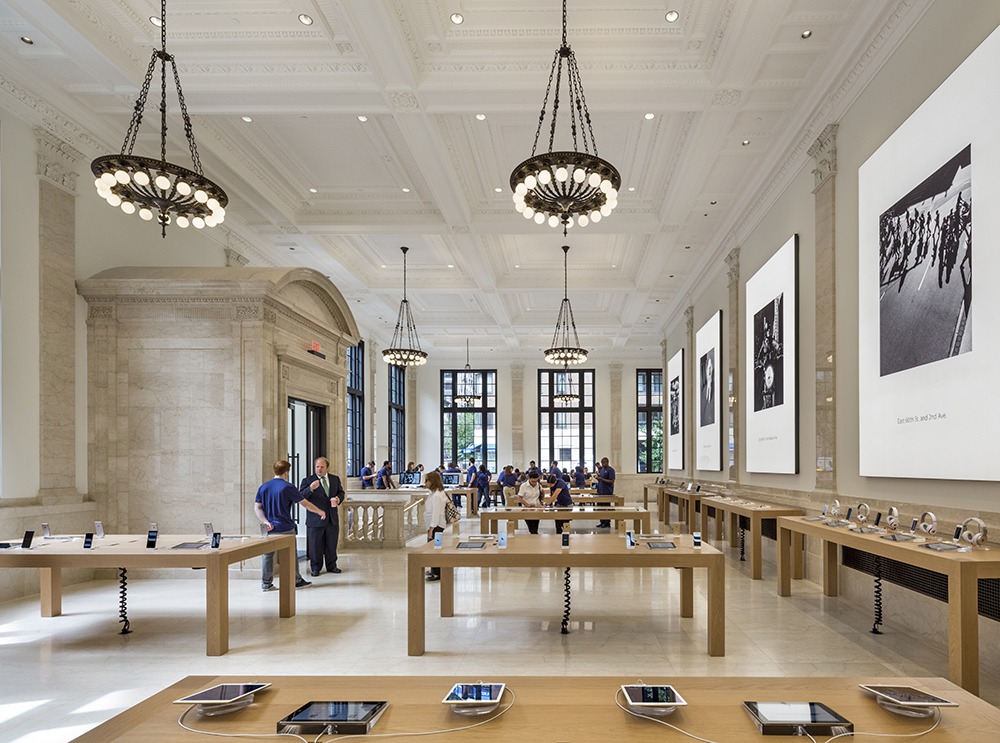 Bohlin Cywinski Jackson Wins AIA Institute Honor Award
Firm Receives Interior Architecture Honor Award for Apple Store, Upper East Side
The American Institute of Architects recognized nine projects with Institute Honor Awards for Interior Architecture this year, including our design for Apple Store, Upper East Side, located in New York.
The annual awards program celebrates the most innovative and spectacular interior spaces that mark the cities, places, and spaces where we live and work. This year's five-member jury evaluated entries based on design achievement, including sense of place and purpose, ecology, and environmental sustainability and history.
Read more about the awards program and this year's winners via the link below.