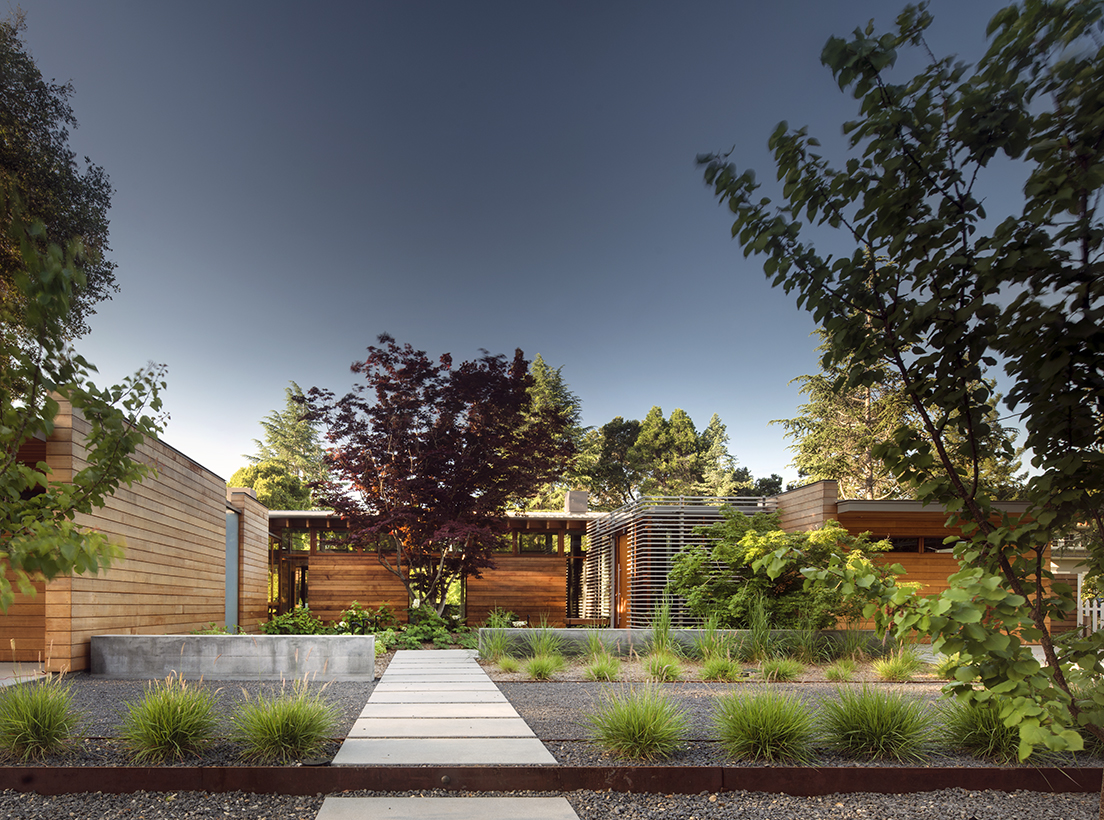 Bohlin Cywinski Jackson Receives Two AIA Housing Awards
We're excited to announce that two BCJ projects have been honored with 2017 Housing Awards from The American Institute of Architects!
The jury selected 14 projects as winners of the annual Housing Awards, a program that began 17 years ago "to recognize the best in housing design and promote the importance of good housing as a necessity of life."
The Institute's five-person jury was tasked with picking winners in four award categories: One- and Two-Family Custom Housing, One- and Two-Family Production Housing, Multifamily Housing, and Special Housing.
Read more about this year's winners by visiting Architect.com.
Los Altos Residence
Located in an established Los Altos neighborhood, this single-family residence is a modernist reinterpretation of the Northern California ranch style home. Nestled amongst neighboring houses and a landscape of mature trees, the residence maintains a sense of privacy and offers reprieve from the hectic pace of daily activities.
The home's main volume is composed of a double-height living space and kitchen, which runs parallel to the street and connects two single-story volumes, each containing a variety of private and functional spaces. With views from every room, one's eye is easily drawn outside, where a linear pool and board-formed concrete garden wall, located along the eastern edge of the property, visually connects the residence to the guesthouse beyond.
The simple layout and detailing of the residence, with its numerous connections to the outdoors, creates a home that is both calm and restful for the family to enjoy for years to come.
Stellar Residences + Townhomes at Mountainside Northstar
The Stellar Residences and Townhomes at Mountainside Northstar challenge the concept of the traditional mountain chalet.
Familiar materials—warm wood, glass, and exposed structure—are reorganized to provide a contemporary dwelling that makes a strong connection to the surrounding environment while also paying homage to the Lake Tahoe vernacular. Located in a dense forest of Jeffery pine and Douglas fir, occupants are drawn into an elevated world with remarkable views of the Martis Valley and Carson Range beyond.
Large expanses of glass offer a visual and physical connection to the outdoors, bathing communal areas in soft northern light throughout the day and framing sunlit views of the Sierra Nevadas in the evening. Celebrating outdoor-living with direct access to skiing, hiking, and biking, the houses emphasize healthy living and environmental stewardship, as demonstrated in the project's LEED for Homes certification design standards.