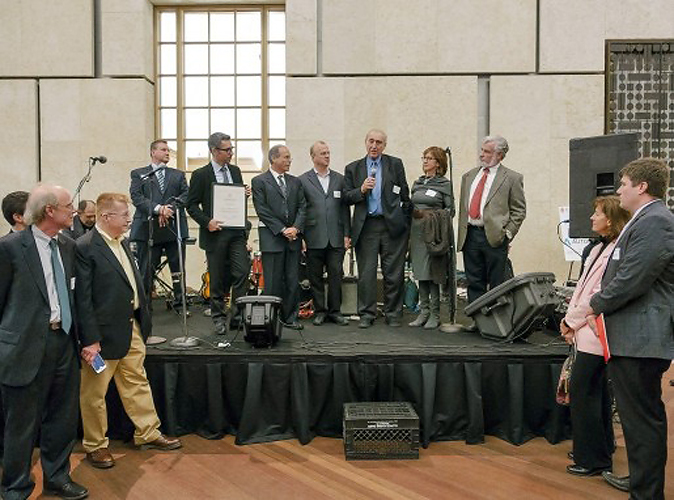 Bohlin Cywinski Jackson Receives AIA Pennsylvania Firm Award
Bohlin Cywinski Jackson was honored with the 2014 Pennsylvania Architecture Firm Award at the AIA Pennsylvania Celebration of Architectural Excellence
Nominated by Philadelphia-based architecture firm DIGSAU, Bohlin Cywinski Jackson was selected as this year's award recipient by the AIA Pennsylvania Board of Directors. The award is presented annually to a firm in which continuing collaboration among individuals of the practice is the principal force in consistently producing distinguished architecture for a period of at least 10 years.
In his nomination letter, DIGSAU Principal Jules Dingle remarked, "Their rigorous attention to the fundamental architectural concerns of client, material, and place continues to energize an extensive and growing body of work that is notable for its environmental sensitivity, technical sophistication, and ability to inspire."
Held at the Barnes Foundation in Philadelphia, 40 staff members from Bohlin Cywinski Jackson were in attendance to accept the award, including principals Peter Bohlin, Frank Grauman, Randy Reid, Ray Calabro, and David Murray.
The recognition marks Bohlin Cywinski Jackson's 600th award for design.