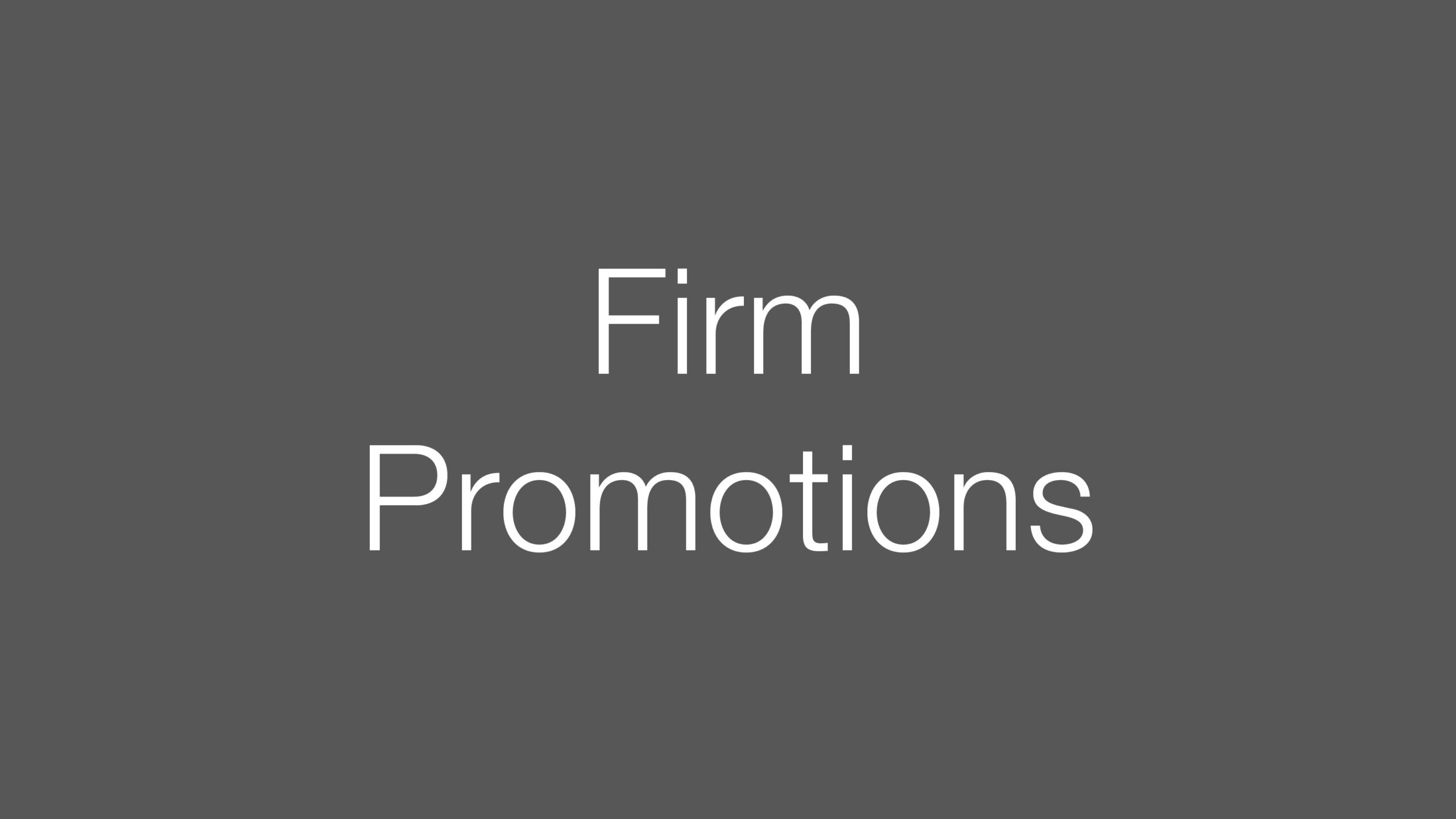 Bohlin Cywinski Jackson Announces Promotions
Bohlin Cywinski Jackson is pleased to announce the elevation of 20 dedicated individuals to the roles of Senior Associate and Associate.
We celebrate these individuals for their demonstrated leadership and valuable contributions to the enduring success of our practice. Please read to learn more about each of these talented people and their work and join us in congratulating them on their achievements!
Benjamin Doty, AIA, LEED AP | Senior Associate
Throughout his career of more than 25 years, Benjamin has focused on how technology can enhance the design and delivery of projects at every scale. Using his experience as a Design Technology leader, he guides project teams to achieve their goals, whether in design, iteration, model management, or documentation. Benjamin's holistic approach facilitates quality, consistency, and the application of best practices across all project teams.
Aaron Gomez, AIA | Senior Associate
Aaron believes the best work results from a strong collaborative effort, forging lasting relationships with colleagues, clients, consultants, and contractors. Growing up in New Mexico instilled in him a great appreciation for local building traditions in harmony with their environment. He enjoys the challenge and attention to detail afforded by tailored, small-scale works and exploring his love of material and craft.
Greg LaForest, AIA, LEED AP, NCARB | Senior Associate
Greg's distinctive and valuable skill set is inspired by his deep-rooted passion for the built environment and shaped through 15 years as a professional designer and eight years working in construction. Greg brings his considered approach to the user experience, site, materiality, and detailing of each project at all project scales and circumstances.
Mark Adams, AIA, LEED AP | Associate
Mark has worked on a diverse range of projects including corporate headquarters, fire stations, equestrian facilities, and custom residences. His thoroughness and passion for learning make him highly suited to unique project types. Mark enjoys exploring the special qualities of each client, site, and program to reveal an elegant design solution that expresses the essential nature of a project.
Drew Balzer, AIA | Associate
Drew's interest in architecture is rooted in humble materials and simple design strategies. He cultivates a passion for the communication of design intent through the use of highly-crafted digital and analog drawings skills. This, coupled with the ability to understand the unique nature of a design from concept through completion, allows him to translate complicated modeling and detailing requirements into crafted solutions unique to each space and client.
Thomas Breslin, AIA, LEED AP | Associate
Thomas has 20 years of experience focused on the design of learning and living spaces for institutional and higher education clients. Working in construction throughout his architectural education honed Tom's sense of craft, appreciation of detail, and interest in the tactile nature of materials which is reflected in all his work.
Jennica Deely, Marketing Manager | Associate
Energized by story-telling and the power of narrative to influence and entertain, Jennica is also driven by strategic thinking, blending an awareness of the increasing role of data in our daily lives with keen observations of human behavior. The novelty and connectivity in her work keeps her enthusiastic and engaged.
Tina Cheng Faust, AIA, LEED AP BD+C | Associate
Tina brings diverse and extensive experience in a range of project types and scales, from the development of large master plans to creative solutions in small and complex urban environments. She is innately interested in the way spaces come together and approaches each design challenge with equal emphasis on aesthetics and materials as well as building details and systems.
Matt Karp, AIA | Associate
Matt holds a multifaceted design and information technology role within the practice with the central goal of improving the firm's design process through the integration of technology, experience, and the skills of individuals throughout our six offices. In this role, he explores emerging technologies and best practices while directing Bohlin Cywinski Jackson's nationwide IT infrastructure.
Sandy Lam, IIDA, NCIDQ | Associate
Sandy believes interior design creates spaces within which human beings, with their innate appreciation for nature through all senses, can find comfort and a visual and tactile appreciation of beauty. Sandy encourages communication among project team members to successfully achieve design intentions in well-conceived projects.
Priyanka Mara, AIA | Associate
Priya's passions within architecture lie in the nuances of space, light, and human interaction. She enjoys problem solving in creative ways and providing elegant solutions to complex challenges from concept through construction. Her love for architecture goes hand in hand with her love for knowledge, and she embraces collaboration as an inherent part of designing and creating thoughtful spaces.
Lauren Mullane, AIA | Associate
Lauren's approach to architecture centers on people, place, and detail, combined to create buildings representative of their unique program and circumstance. Her work is driven by client and community engagement, environmental and social responsibility, and consideration of the human dimension. Lauren is recognized for her diverse experience, broad skillset, and holistic design perspective.
Adam Pazan, AIA | Associate
Adam's interest in design comes from a curiosity about his surroundings and the opportunity to translate the feelings he's experienced from the natural world into the built environment. He has contributed to a variety of projects including libraries, single family residences, corporate workplaces, and retail environments.
Annelise Pitts, AIA | Associate
Annelise focuses on close collaboration with clients, user groups, and teammates to produce work that resonates deeply with its place as well as the people who occupy it. She works in multiple sectors and at varying scales, enjoying the cross-pollination of ideas that comes from a diverse range of work. In addition to her project work, she is a national thought leader on equity in the architectural profession.
Christopher Renn, AIA | Associate
Christopher enjoys the unique challenges of each project, from design to the material realities of construction. From the adaptive reuse of Philadelphia's Main Post Office to the smallest Blue Bottle cafés, his experience affords him the perspective and agility to work in a great range of settings and scales. He is also active in academia, teaching design studios at Temple University and regularly serving on design reviews and juries.
Lena Shah, IIDA, NCIDQ | Associate
With an interest in the ever-changing ways that people interact with space, Lena has developed a deep understanding of the physical, social, and cultural influences that contribute to an enhanced user experience. Her diverse work allows her to think about design from many perspectives with an extremely precise aesthetic and technical eye. She enjoys projects where she is challenged to simultaneously think as artist, engineer, and builder.
Ryan Simpson, AIA | Associate
With experience on large institutional projects, such as the Newport Beach Civic Center and the New College House at Penn, Ryan has honed his skills in designing social spaces whose characters derive from the peculiarities of their site. Currently, Ryan is exploring this interest on a smaller scale in designing and detailing elements of our Blue Bottle Cafés that create a unique and meaningful response for each.
Jon Szczesniak, AIA, LEED AP BD+C | Associate
Jon's approach to design is rooted in the integration of technology with traditional tool sets to assist in making decisions about building performance, design, and sustainability. He uses these tools to quantify various solutions, integrating them into thoughtful architecture. As a member of BCJ's Design Technology group, he applies this technology-forward approach while working with teams to meet project goals.
Eric Watson, AIA, LEED AP BD+C, NCARB | Associate
Eric draws on his multi-disciplinary background and diverse creative disciplines for inspiration and design solutions which enhance our sense of place, identity, and relationship to others through the physical environment. Eric believes in a process-driven design approach rooted in site-specificity, collaboration, and rigorous refinement of ideas to produce a project which is architecturally, intellectually, and experientially engaging.
Adam Wise, AIA, LEED AP, NCARB |  Associate
Adam is passionate about authentic design, striving to create unique spaces and environments that are true to their place and purpose. His skill with integrating new technologies into our practice has led him to become one of the firm's design technology leaders. Adam is particularly interested in how we leverage computational design tools to refine and enhance our intuition as designers.