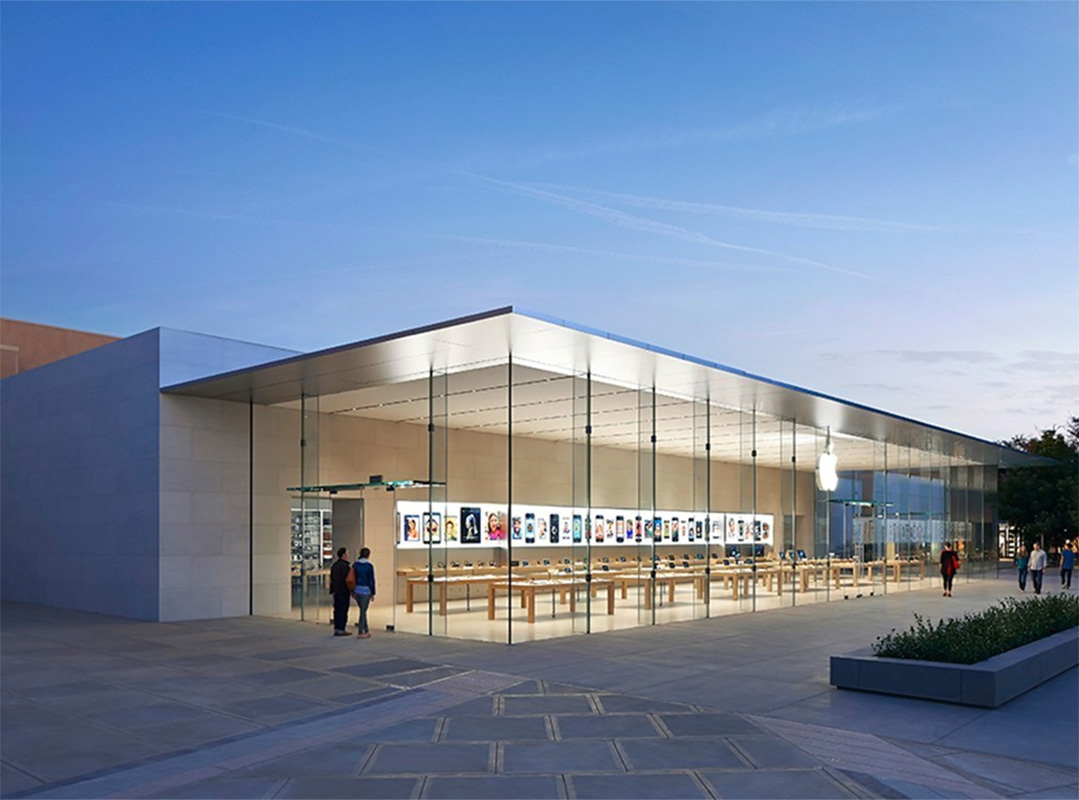 Bohlin Cywinski Jackson Designs New Palo Alto Apple Store
A stunning new Apple Store opened this past Saturday morning.
In collaboration with Apple Retail Development and a team of consultants, Bohlin Cywinski Jackson designed this two-room, pavilion-like store for a unique location within Palo Alto's Stanford Shopping Center. A fresh and evolutionary direction, the design is a re-interpretation of many favorite architectural themes developed over the past 13 years, yet it retains many familiar elements associated with Apple Stores.
As expected, the tradition of Apple product being featured at the beginning of the customer experience continues, but here at Stanford, a broad, glass-enclosed room makes the retail environment feel part of the outdoor plaza and the outdoor plaza part of the retail environment. With 180 lineal feet of storefront glass and three entrances, rarely has a store been so visually recognizable and physically accessible. Its design invites you directly inside to experience the Apple product.
As a counterpoint to the front room's translucency, the backspace, which is dedicated to service, training, and accessory retail space, is enclosed and calming. A sense of privacy and uniqueness supports the ambition for a place of gathering and learning– a community room. A glass roof fills the space with daylight and creates a perception of being outdoors.