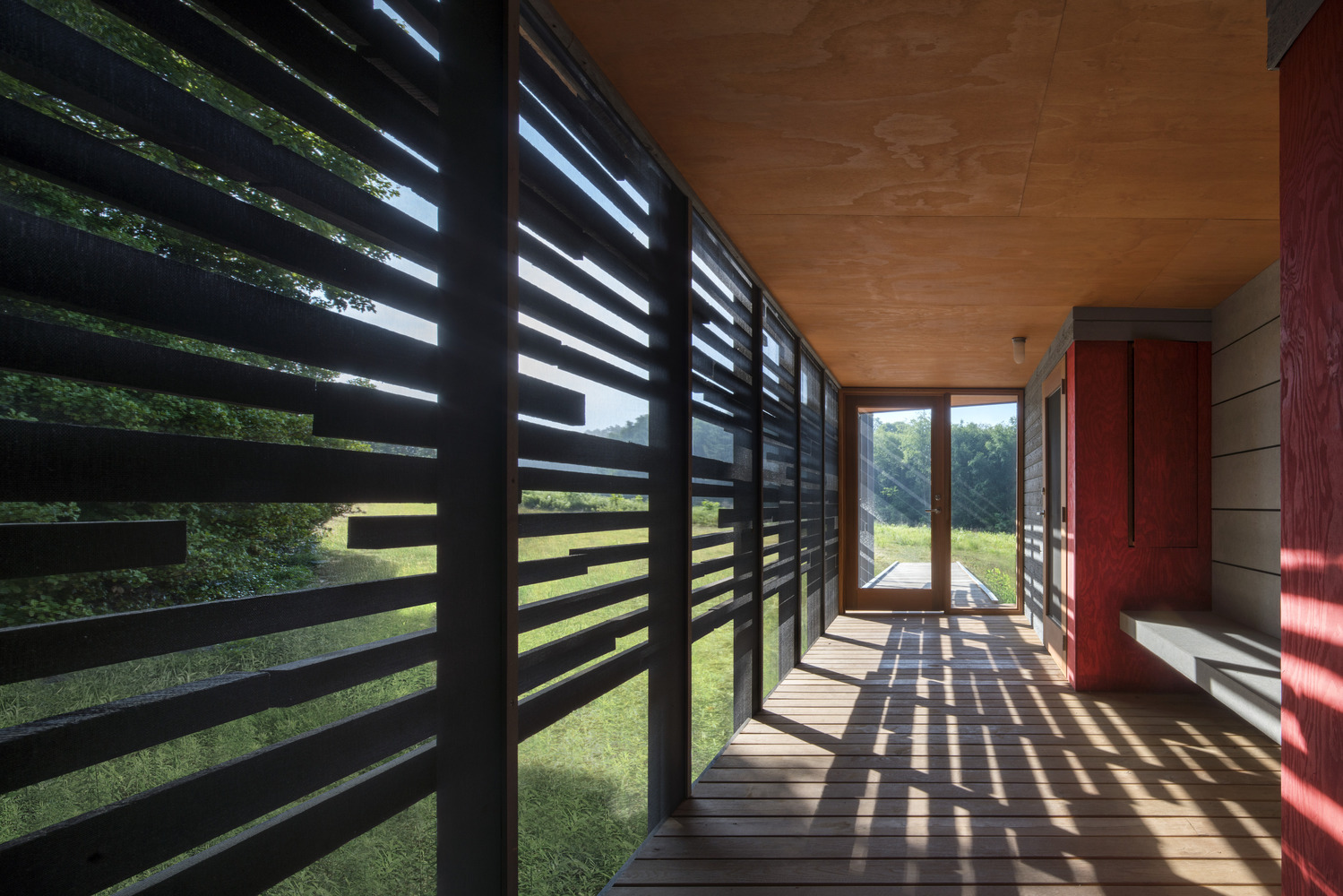 Bohlin Cywinski Jackson Announces Promotions: Senior Associates and Associates
We are pleased to announce the elevation of four individuals to Senior Associate and seven individuals to Associate.
Join us in celebrating their accomplishments and contributions to our practice. Congratulations!
Helene Gregoire, IIDA, NCIDQ | Senior Associate
Helene has helped elevate our practice's interior design experience, most notably in workplace interiors. She is approachable, an excellent communicator, and quickly earns her team's trust, allowing her design talent to shine. She has a keen eye for color and material, boosting and broadening the range of materials we use in our design work. Helene's recent portfolio includes office renovations for a variety of clients, including Square, Kaiser Family Foundation, Everlane, and Arup. Another project of note is her signature design for the Manetti Shrem Museum of Art at UC Davis.
Nick Hons, AIA | Senior Associate
Nick is a gifted and versatile architect: he excels at both hand drawing and computer modeling and has contributed significantly to a wide range of projects — from single-family residences (Council Crest Residence, Portland, OR) to large, complex civic, commercial, and corporate projects (Fire Station 32, Seattle, WA, Nu Skin Innovation Center, Provo, UT). He is passionate about the design process, whether working collaboratively with project teams or articulating a design vision for client presentations.
Jason Kilgore, RA | Senior Associate
Since joining the firm in 2005, Jason has contributed at several levels — from his early role supporting the firm-wide adoption of Revit as a collaboration and design tool, to his work on a range of academic projects, to his role in client development. Jason brings excellent care to his work, having contributed to project designs that functionally meet the program requirements and maximize the building's potential while also being sympathetic to the original construction. He has worked on a range of academic projects with a particular interest in historic preservation, most notably the restoration of the Stetson Library at Williams College.
Michael Kross, RA | Senior Associate
Michael is a gifted designer who develops strong conceptual design ideas and has the demonstrated skill to detail and execute those concepts. His work displays careful attention to detail and a delicate balance between technical and aesthetic considerations. Drawing on his undergraduate roots at Rice University, Michael established the San Francisco / Rice Preceptorship program, recruiting many talented emerging designers to our firm. Michael has a diverse portfolio, including many international high-profile Apple Stores and Square Headquarters in San Francisco. He is currently working on the highly anticipated Pleasant Hill Library in California.
Julia Chaffee, AIA | Associate
Julia has contributed to a wide range of projects, marketing efforts, and has demonstrated significant leadership in the firm. She has contributed to many exceptional projects, including the University of Scranton Leahy Hall, a Stone Barn at a Coastal Farm, and the University of Pennsylvania New College House West. In addition to her project work, Julia is an active voice in the firm's ongoing dialogue about equity and diversity in the profession. She recently spearheaded a +1 Initiative to cultivate and support mentorship by better connecting people across project teams and experience levels.
Nora Chase | Associate
Nora is a talented designer and visual artist. Nora's work at the firm focuses on interior design, with a particular interest in the tactile qualities of furniture and the transformative power of color and texture. A believer that interior design works in the service of architecture, she takes pleasure in finding ways to integrate the client's specific concerns about comfort, function, and maintenance. Notable projects Nora has worked on include, various east coast Blue Bottle cafes, University of Pennsylvania, New College House West, and Georgia Institute of Technology, Clough Undergraduate Learning Commons.
Caitlin Delach, AIA, LEED | Associate
Caitlin is a poised and articulate spokesperson for the firm, ably representing the practice at construction sites with contractor teams, in design presentations, and at project interviews. She applies keen design sensibilities, robust technical detailing, and a tireless approach to systems integration to complex projects with an inclusive, collaborative process that recognizes and builds on the strengths of each project team member. Since joining the firm, she has worked extensively on projects including the Science Building at Bluffton University, the Pratt School of Engineering Building at Duke University, and TCS Hall and North of Forbes Site Development at Carnegie Mellon University.
Alisa Hintz, AIA | Associate
Alisa has emerged as a strong design voice and skilled manager on her projects and remains committed to excellent design execution. Alisa's strength in design stems from a profound interest and aptitude in two seemingly disparate aspects of architecture: the sensorial and the technological. She believes that architecture must appeal to all senses to provide an authentic experience to the user. She has collaborated on many New York projects, including a Park Avenue corporate tower, Apple Stores in Williamsburg and at the World Trade Center, and the Moussy SoHo Store.
Huyen Hoang, AIA, LEED AP BD+C | Associate
Huyen is a tenacious and skilled project manager with great design sensibilities. Huyen has been an integral member of our design team for Everlane, working to bring to life several of the digital retailer's brick-and-mortar stores. Having lived and worked in Hong Kong, Huyen brings a deep appreciation for collaborating with people of diverse backgrounds to achieve a common goal. She believes that good design—whether it be a large complex project or a finely crafted home—is rooted in striking a balance between the expression of place, expression of craft, and meeting the needs of the client.
Charles Nawoj, AIA | Associate
Charles has a keen interest in fusing his contemporary design discourse with traditional architectural elements, resulting in a creative and comprehensive approach that spares no detail. He brings that exacting passion to every stage of a project, from the initial design phase to the managing and coordination of the project through construction. Since joining our firm in 2010, Charles's experience has spanned a variety of academic and commercial projects including, the East Carolina Dental School, the Lawrenceville School renovation, University of Pennsylvania's New College House dormitory, as well as managing two lobby renovation projects in Manhattan.
Garrett Reynolds, AIA, LEED AP BD+C, NCARB | Associate
Garrett is a dedicated and talented architect who strives for elegant, clear design solutions. He is highly collaborative with the broader team, an excellent mentor to younger staff, and a diligent project manager. In addition to his contributions to the firm, Garrett is involved in the Seattle design community and is a 2015 recipient of the AIA Seattle Emerging Professionals Travel Scholarship. He's an advocate for our profession and has published articles in both the Daily Journal of Commerce and ARCADE. Garrett has worked on a diverse range of projects, including a sustainability treehouse in rural West Virginia, an urban mixed-use project in Portland, Oregon, and a custom residence California's rugged coastline.