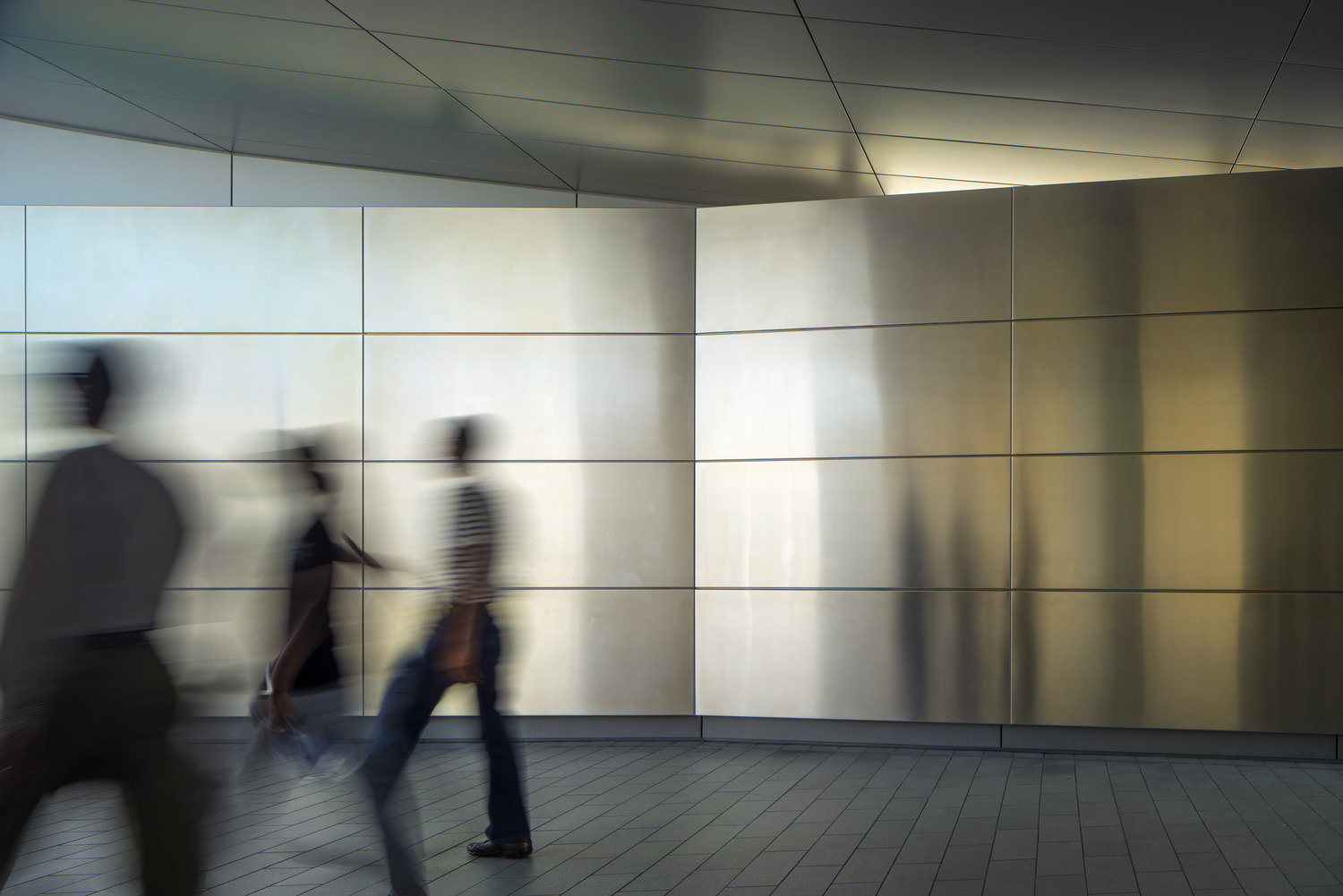 Bohlin Cywinski Jackson Announces Promotions: Principals and Associate Principals
We are pleased to announce the promotion of seven individuals – three to the role of Principal and four to the role of Associate Principal.
Join us in congratulating and celebrating Daniel, Patreese, Kent, Patty, Dave, Greg, and Denis for their leadership and valuable contributions to our practice.
Daniel Lee, AIA, LEED AP | Principal
Throughout his career, Daniel has consistently demonstrated a commitment to the highest levels of design excellence. He is a remarkably talented designer who elevates each project to which he contributes. Daniel pursues authenticity in the places we make and the spaces we inhabit and seeks innovative sustainable solutions that integrate seamlessly into the local climate. Notable projects include the Newport Beach Civic Center and Park, Lehigh Science Technology Environment and Policy Studies Building, Cherie Flores Garden Pavilion in Houston's Hermann Park, and Kirkwood Visitors and Education Center in St. Louis.
Patreese Martin, AIA, Assoc. DBIA, LEED AP BD+C | Principal
Patreese is the consummate architect: her skills as a designer are coupled with a truly collaborative nature and deep enjoyment of working with people. Her style is to lead by example: she is a passionate advocate for change and the betterment of our practice through her firm-wide stewardship of the 2030 Commitment. She also gives back, volunteering her time with the Seattle design community, and mentoring young architects. Additionally, Patreese believes that each project should have a unique and compelling story for its inhabitants rooted in pragmatic needs. Her diverse portfolio includes projects such as Everlane's new retail stores, Expedia's Seattle campus, Independence Pass Residence in Aspen, and the Weyerhaeuser Center for Health Sciences at the University of Puget Sound.
Kent Suhrbier, AIA, NCARB, LEED AP | Principal
Kent is a gifted designer and is very collaborative in his approach, always quick to highlight the contributions of his teammates. Since rejoining the firm in 2014, he has led the resurgence of local work in Pittsburgh, expanding the range of our portfolio considerably. Kent brings humility to his work and actively mentors the next generation of architects. Some of Kent's most notable projects include the newly opened ANSYS Hall at Carnegie Mellon University, Highmeadow at Fallingwater, and Frick Environmental Center at Pittsburgh Parks Conservancy. In addition to his work as an architect, Kent is a dedicated educator, having spent over 17 years teaching design studios at Carnegie Mellon's School of Architecture.
Patricia Culley, AIA, LEED AP BD+C, WELL AP | Associate Principal
Patricia is highly collaborative and leads projects with the ability to take complex issues and articulate a clear vision to our clients. She embraces complex technical challenges and balances her significant design talents with exceptional project management skills. Hers is an active voice in the profession, and she speaks regularly at national conferences on sustainability, education, and practice. Patricia's knowledge of sustainable design strategies is exemplified in her work leading the Frick Environmental Center in Pittsburgh, the world's first free and public Living Building Challenge targeted project and recipient of a 2019 COTE Top Ten Plus award.
David Miller, AIA | Associate Principal
David brings design talent, in-depth knowledge, and a sense of humor to each project, fostering engaged, and highly effective teams. Time and again, he has demonstrated his ability to achieve an architectural vision closely aligned with client goals working on a range of project types and scales. David excels at detailed coordination, and his belief that thoughtful innovation and integration are the future of successful sustainable design is illustrated in his work. He has contributed to several extraordinary projects, including the Grand Teton Visitor Center, Whistler Residence, and Ae' o a mixed-use residential tower in Honolulu.
Greg LaForest, AIA, NCARB, LEED AP | Associate Principal
Greg is a compassionate designer and mentor sought out by many for his counsel on a range of issues, from management and technical questions, to design critique and guidance. Greg brings a steady, balanced design voice to our practice, imbuing his teams and his projects with humor and humility. With over 15 years of experience working on complex academic buildings and innovative corporate workplaces, Greg has contributed to numerous successful projects. Most notably the TCS Hall at Carnegie Mellon University, various high-profile Apple stores, and the Pratt School of Engineering building at Duke University.
Denis Schofield, AIA, LEED AP | Associate Principal
Denis brings both his natural design and mentorship skills to growing and leading in our New York practice. He is a gifted designer and communicates his vision to colleagues and clients through his beautiful and evocative sketches, a skill he cultivated and developed while an undergrad at Virginia Tech. Recent notable projects include the Stellar Residences and Townhomes, a 17-unit development at Northstar in Lake Tahoe; the Aleutian Islands housing prototype, which is an affordable housing effort designed to Living Building Challenge standards; high profile retail stores for Apple Inc.; and the Creekside Residential compound.