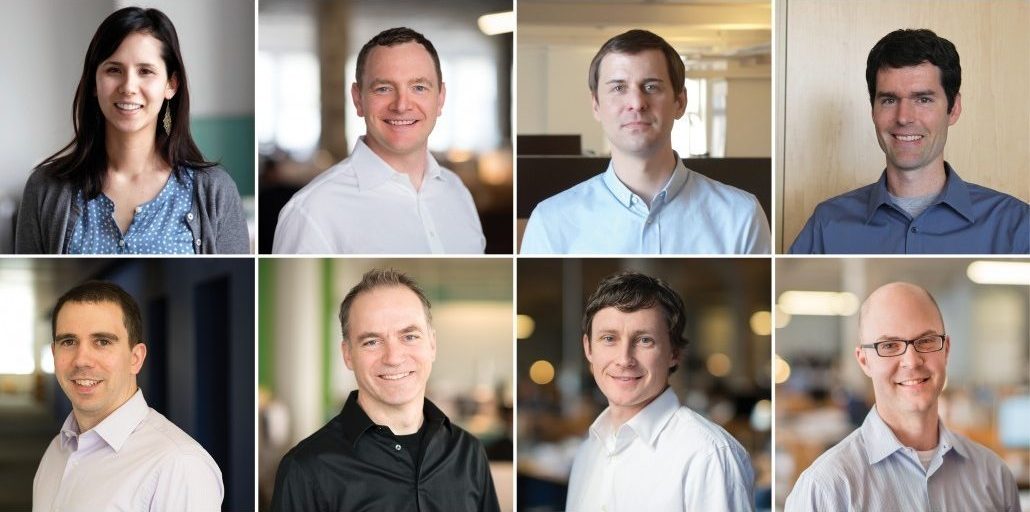 Bohlin Cywinski Jackson Announces Five New Associates, Three Senior Associates
Bohlin Cywinski Jackson is pleased to announce five new Associates and three new Senior Associates. These individuals are recognized as talented and dedicated architects whose collective leadership enables us to continue our history of design excellence.
Patricia Culley, RA, LEED AP BD+C | Associate
As a detail-oriented thinker, Patricia is captivated by the process of building, seeking innovative ways to express construction through design detailing. She enjoys being hands-on and working collaboratively with construction teams to see projects through completion, such as the new Living Building Challenge targeted Frick Environmental Center, opening later this year.
Chris Dobosz, AIA | Associate
Architecture offers opportunities to create spaces that inspire, delight, and transform individuals and communities. Chris combines this belief with his exceptional design ability and facility with building envelope detailing to make substantial contributions to complex institutional projects. He finds collaborating with civic and higher education clients to be particularly rewarding, including the new UCLA Luskin Conference Center.

Christopher Eastman, AIA | Associate
A strong interest in materials and detailing has defined Christopher's work at Bohlin Cywinski Jackson. His close collaboration with builders and craftsmen has resulted in projects that push the limits of design and construction. He is currently the Project Manager of a new luxury retail building at 144 Spring Street in the SoHo-Cast Iron Historic District of New York City.
Nick Hons, RA | Associate
With a diverse range of experience, Nick brings his passion for drawing and design, interest in the building envelope, and ecological values to each project. His versatility is evident in two recent award-winning projects of differing scale, the Nu Skin Innovation Center in Provo, Utah and the Council Crest Residence in Portland, Oregon. Nick is currently Project Manager for the San Juan Island Residence.
Jason Kilgore, RA | Associate
With a combined interest in preservation and adaptive reuse, Jason enjoys working on projects which strive to celebrate a building's history while ensuring it will continue to be a functional and cherished space. Jason also believes the proper integration of technology can enhance the design process for both architects and clients, motivating him to pursue a leadership role in developing and expanding the firm's use of building information modeling.
David Miller, AIA | Senior Associate
With a passion for elevating the built environment, David embraces the complexity of architecture and strives for solutions that are emotive while rooted in the essence of the place. David's exceptional design skills and team leadership are clearly demonstrated in the success of projects such as the Grand Teton Discovery and Visitor Center, the Whistler Residence, and Ae'o Tower in Honolulu.
Chris Moore, AIA, LEED AP | Senior Associate
Interested in the nuances of site and the craft of building, Chris enjoys design opportunities that lead to a poetic experience of buildings and landscape. His skill in the detailing of complex structures is evident in his work on residential projects such as Creekside Residence and a House on Lake Tahoe. Chris has also been Project Architect for many high-profile Apple retail stores both nationally and internationally, demonstrating his ability to execute precise design and sophisticated construction technologies.

Doug Speckhard, AIA, LEED AP | Senior Associate
Doug's primary experience has been on progressive, high performance workplace projects for several leading technology and entertainment companies, ranging from long-term master planning and design of multi-building campuses to fast paced tenant interiors. Doug also has a strong interest in the application of technology to the design process and how technological advances can assist designers in developing environmentally sensitive responses to unique site conditions, such as the Creative Campus for a Global Entertainment Company.