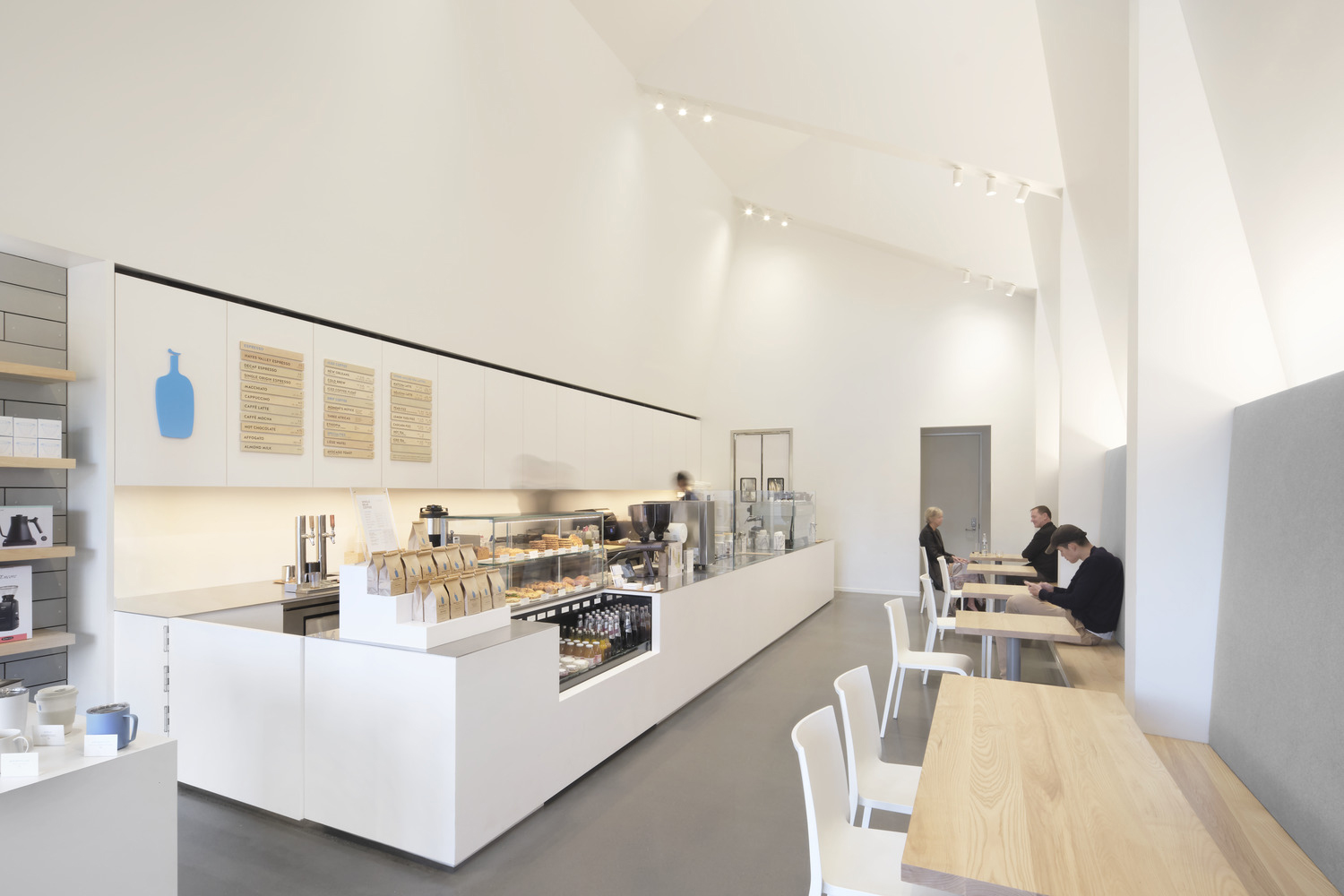 Blue Bottle Stanford wins AIA San Francisco Design Award for Interior Architecture
The awards jury praised the way the pyramidal vaults create a bright, lofty version of the café.
The American Institute of Architects, San Francisco Chapter recently recognized Blue Bottle Stanford with a 2020 Design Award for interior architecture at its virtual ceremony. Located within Stanford Shopping Center in the heart of Palo Alto, the 1,300 square-foot café occupies a deep, narrow, and unusually tall space. The design capitalizes upon the striking interior proportions, using a series of sculpturally folded vaults to emphasize the verticality of the space.
The existing proportions resulted in limited natural light filtering in through a slender storefront slot at the entry. The design team brought daylight deep into the interior through the introduction of skylights at the 23-foot apex of each of the vaults. Materials are kept intentionally simple and subdued to maintain a visual emphasis on the volume of the space. The white Corian service counter is a simple rectangular bar, while hints of plain-sliced ash offer a warm, natural counterpoint to the otherwise polished surfaces.
Inspired by the volume of the interior and the crisp folds and geometric simplicity of origami, the design team created a luminous, tranquil café that offers respite and reflection within the busy shopping center.