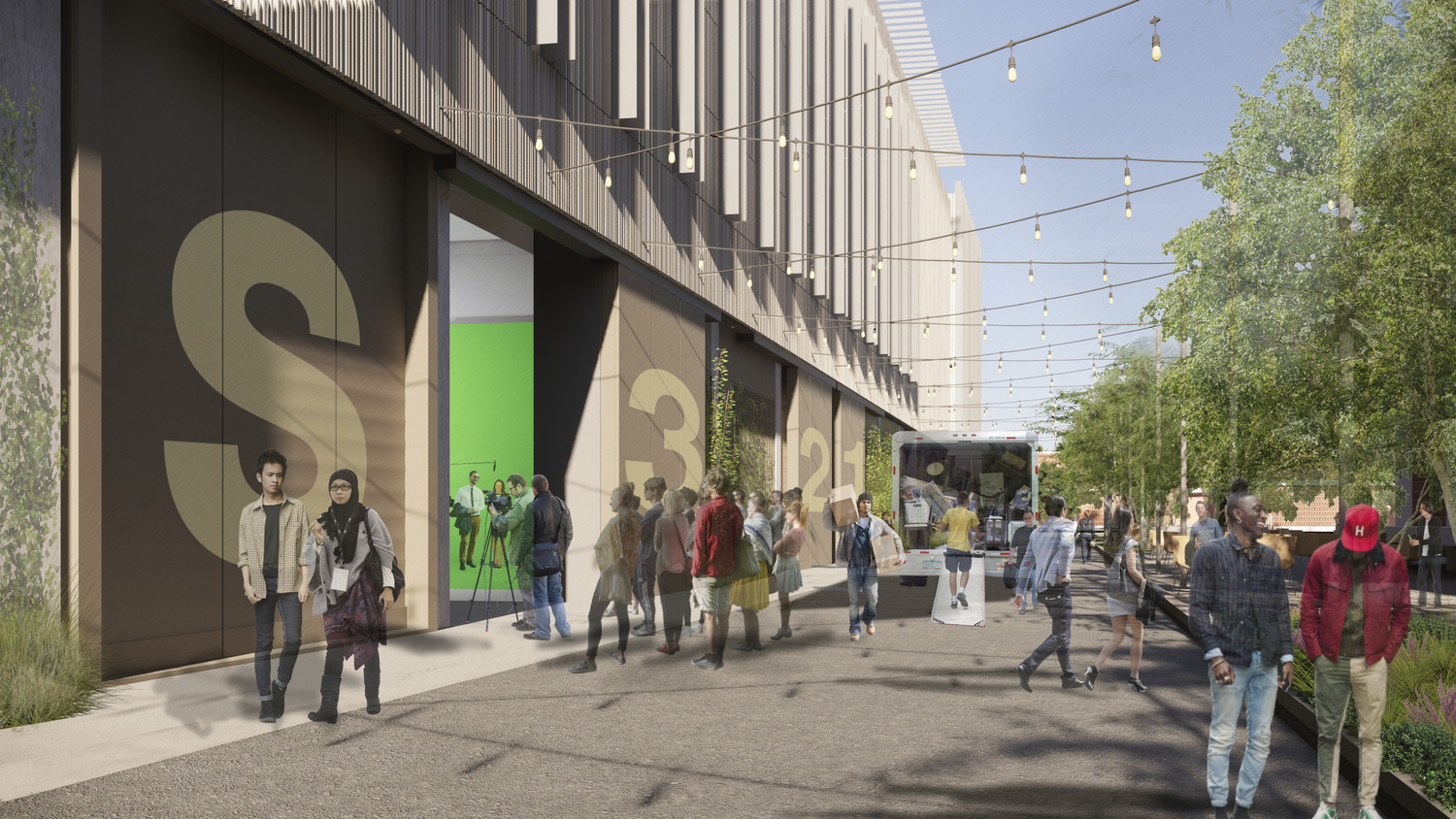 Arizona State University Innovation Hub Breaks Ground
On Friday January 10th, the City of Mesa and Arizona State University held a groundbreaking ceremony for ASU @ Mesa City Center.
The building is a Bohlin Cywinski Jackson project being designed in collaboration with Holly Street Studio. The new building will house programs offered by ASU's Herberger Institute for Design and the Arts related to digital and sensory technology, experiential design, gaming, media arts, film production and entrepreneurial development in downtown Mesa. The project will activate Mesa's urban core with cutting-edge media design and film production. This three-story building will engage the community, allowing them to not only see finished student and faculty work, but also to see the work being made and participate in making their own.
ASU @ Mesa City Center will be a catalyst for downtown Mesa's emerging innovation district.  The downtown area is home to a civic performing arts center, museums, and local businesses with a light rail link that connects to ASU's main campus in Tempe. The new building integrates a walking path that passes through the first floor entry gallery, connecting the Mesa Arts Center to the south with Mesa Public Library and other civic institutions to the north, knitting together community and university life. Along with the building for ASU, the development includes The Plaza @ Mesa City Center, a two acre park that features a large open lawn for watching movies on a 30' x 70' LED screen and for live events, a water feature, and a seasonal ice rink.
The building will serve 800 students and faculty in programs related to digital and sensory technology, media arts, and entrepreneurship. It will house spaces which allow students to engage with state-of-the-art technologies. The lower level will contain production studios and fabrication labs for university use as well as galleries, theatres, and cafés for the community. The upper levels will have classrooms and collaboration spaces for students. The building will also have a 3,000 square foot immersive studio for students to bring augmented reality and virtual spaces to life.
The building's facade is a twenty-first century interpretation of the city's mid-century masonry municipal building. Conceived as a 'digital theater curtain', the envelope is parted at the entry to reveal the energy and activity within. A Solar array on the roof of the building serves as an outward expression of the City's commitment to environmental stewardship. ASU @ Mesa City Center will serve as an incubator of ideas and innovation for ASU's students and faculty and the community of Mesa.