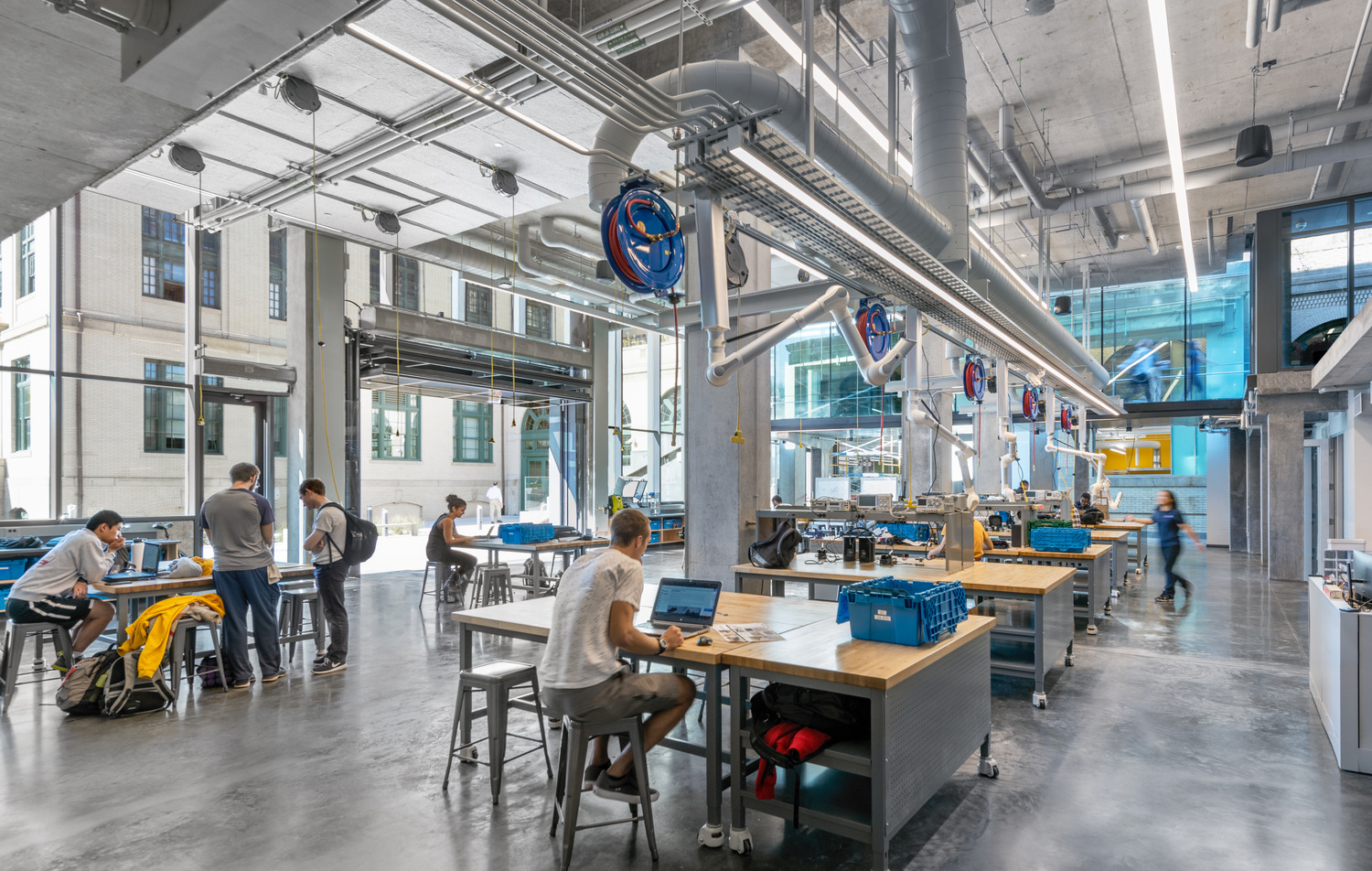 ANSYS Hall, Carnegie Mellon University Wins AIA Pennsylvania Honor Award
The project was commended for its thoughtful and elegant integration within the historic campus.
ANSYS Hall at Carnegie Mellon University was recognized with an honor award for architecture at AIA Pennsylvania's Architectural Excellence Awards virtual event on Thursday, November 19th. Tom Kundig, FAIA, who helmed the 2020 jury, called ANSYS Hall a "superb project" and commented on how "skillfully this addition to this historic campus worked between the modern insertion and the historic campus itself."
A hive for teaching, prototyping, and implementation, the 36,000 square-foot mixed-use building was designed for the University's College of Engineering, in collaboration with the engineering software company ANSYS, Inc. The building completes the College of Engineering's "Maker Ecosystem" that includes nano-, micro-, and macro- fabrication, bringing together undergraduate and graduate students from multiple disciplines in a hands-on environment that encourages and displays the cross-pollination of ideas and innovation.
ANSYS Hall serves as a connective framework for the Carnegie Mellon campus—a physical bridge between surrounding buildings and a hub for multiple academic departments and ANSYS Inc. The hall connects with four separate buildings, with ample use of glass to provide layers of transparency and visual connection. Juror Ed Weinstein, FAIA, praised the successful integration of campus circulation through the complex, adding that "this will become a really appealing, timeless addition because of the circulation."
Learn more about ANSYS Hall below.