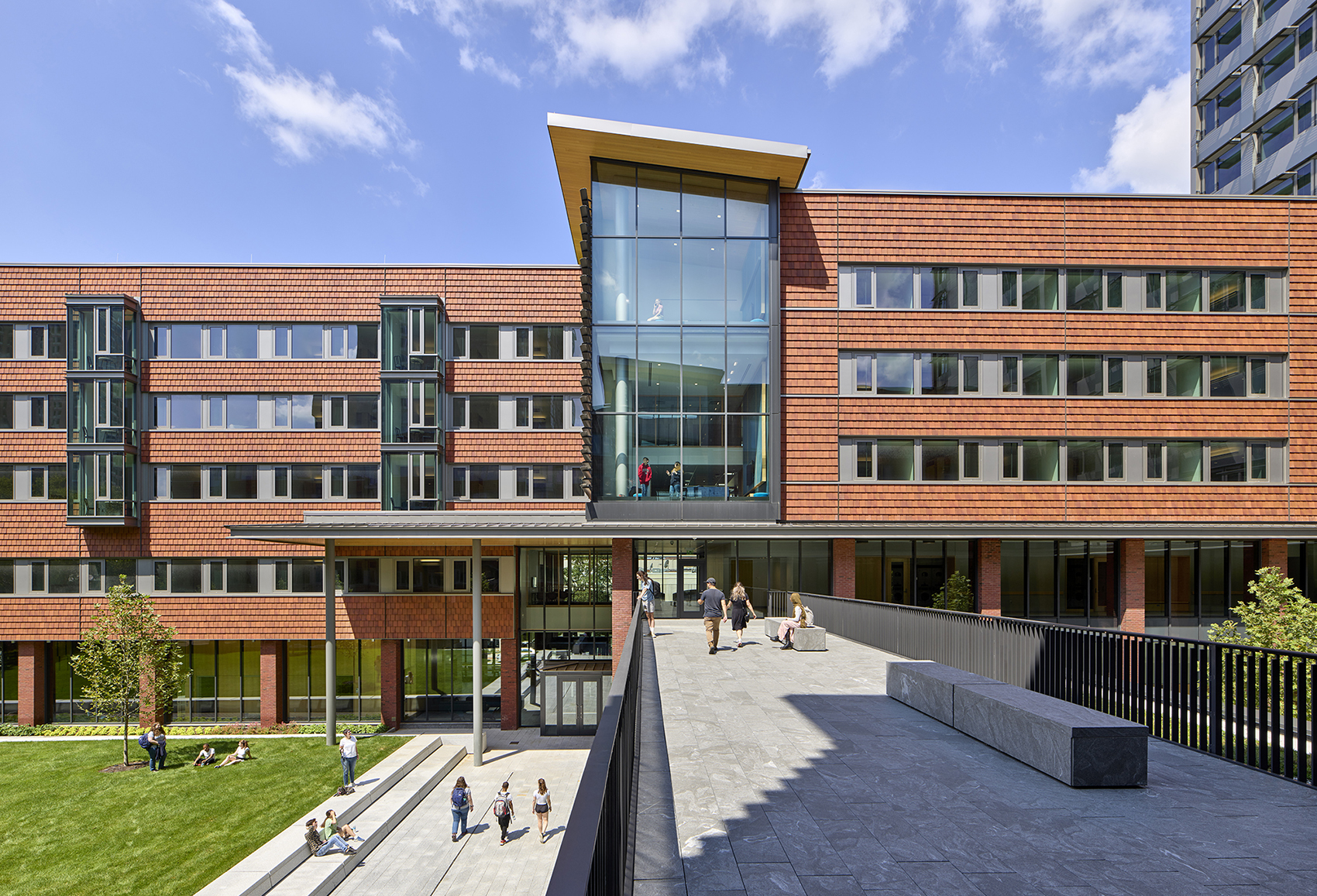 A New College House Experience Welcomes Penn Students
The recently completed Gutmann College House West embraces the many layers of community that define the collegiate experience at Penn.
Gutmann College House (formerly New College House West) creates a unique residential community at the University of Pennsylvania, providing a variety of amenities and services while integrating campus life with urban context. As the second purpose-built college house completed by our practice for Penn, the 250,000 GSF, 450-bed project builds upon the program set forth in a campus-wide development plan to create a vital new addition to residential housing at the university.
Circulation and gathering areas throughout Gutmann College House and its outdoor spaces are designed to foster community — encouraging interaction and engagement between occupants as well as with the campus and surrounding city. The project supports student wellness by drawing in daylight and offering sweeping views of the lawn and city. Furthermore, the building provides areas for a range of activities, including lounges, a fitness and wellness center, music practice rooms, classrooms and seminar rooms, study rooms, communal kitchens, a coffee shop, and Quaker Kitchen – designed to facilitate programming focused on food preparation and nutrition.
The completion of Gutmann College House follows the success of Lauder College House, which opened in 2016. Both projects function as gateway buildings for the university, weaving city and campus together through the thoughtful treatment of building mass, materials, neighborhood-friendly outdoor spaces, and landscape. At the western edge of campus between Locust Walk, a primary pedestrian pathway, and a major east-west artery into Center City, Gutmann College House responds to both urban and campus context through the placement of its residential tower and sensitively-scaled wings that wrap the public central lawn.