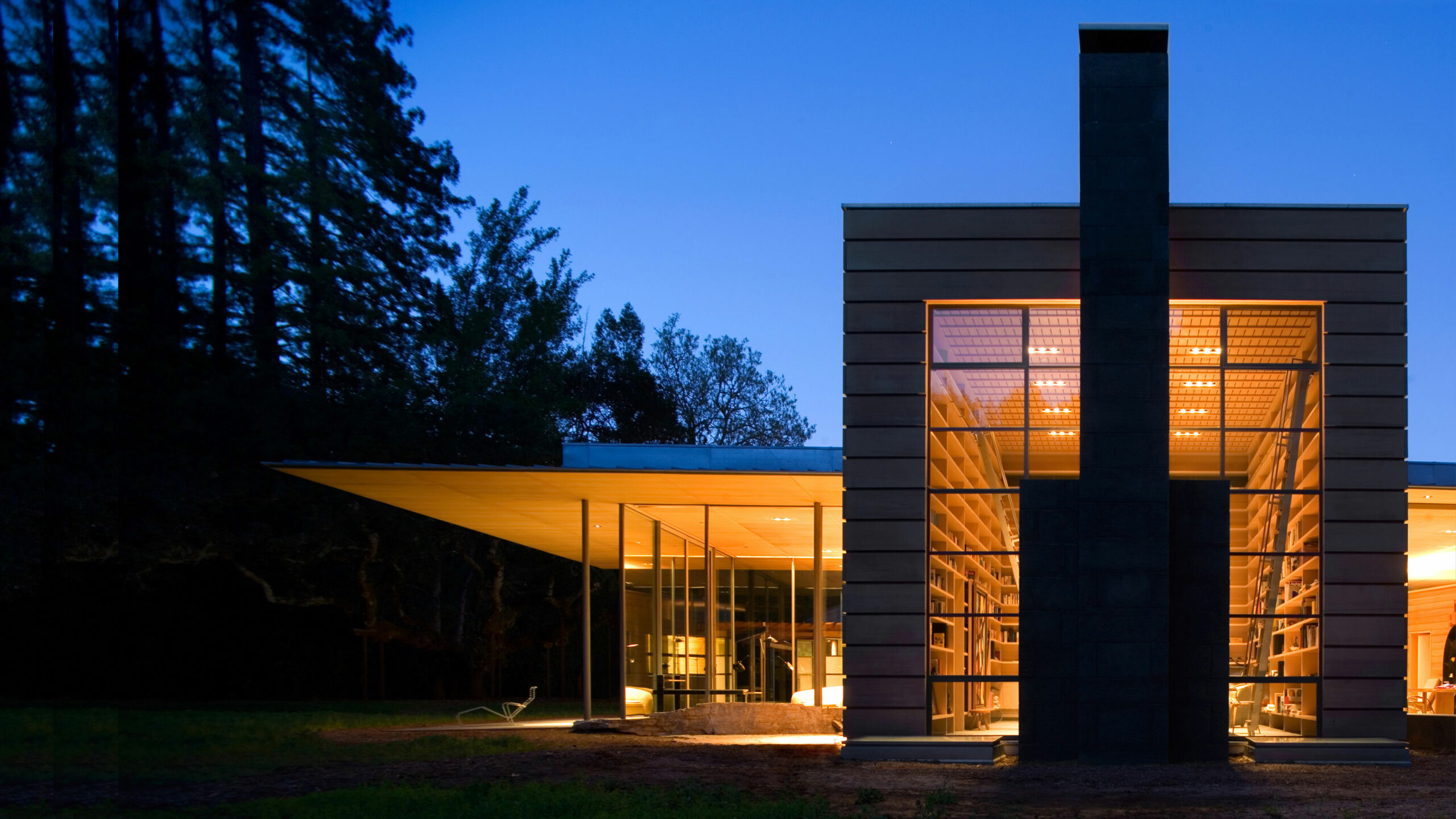 Creekside Residence
Northern California
Built for a couple with a strong interest in modern design, Creekside Residence is comprised of a series of clean, simple volumes that highlight the interplay between dramatic scale and intimate detail.
SIZE
13,500 square-feet
COMPLETED
2007
AWARDS
Honor Award
Honor Award for Design
Located on a secluded, wooded site, the residence has a bright, warm quality, the result of careful siting and material expression.A glass pavilion sits in a meadow while loosely placed, articulated wooden rooms recall the agrarian nature of the property. The home's central pavilion opens onto the landscape and displays a significant collection of modern art and vintage furniture. The airy pavilion's tall glass walls and pivoting glass doors, capped by a 12-foot-deep roof overhang, create a dramatic sense of scale. This main space intersects with a kitchen to the east and library to the west.
A series of smaller, more intimate rooms hosting the more private functions of the house extend from the pavilion, rambling along the forested creek edge. Details throughout the home were crafted for everyday enjoyment, including custom door handles formed to the user's hand, a sink carved from a single block of stone, and a custom Japanese-style soaking tub.