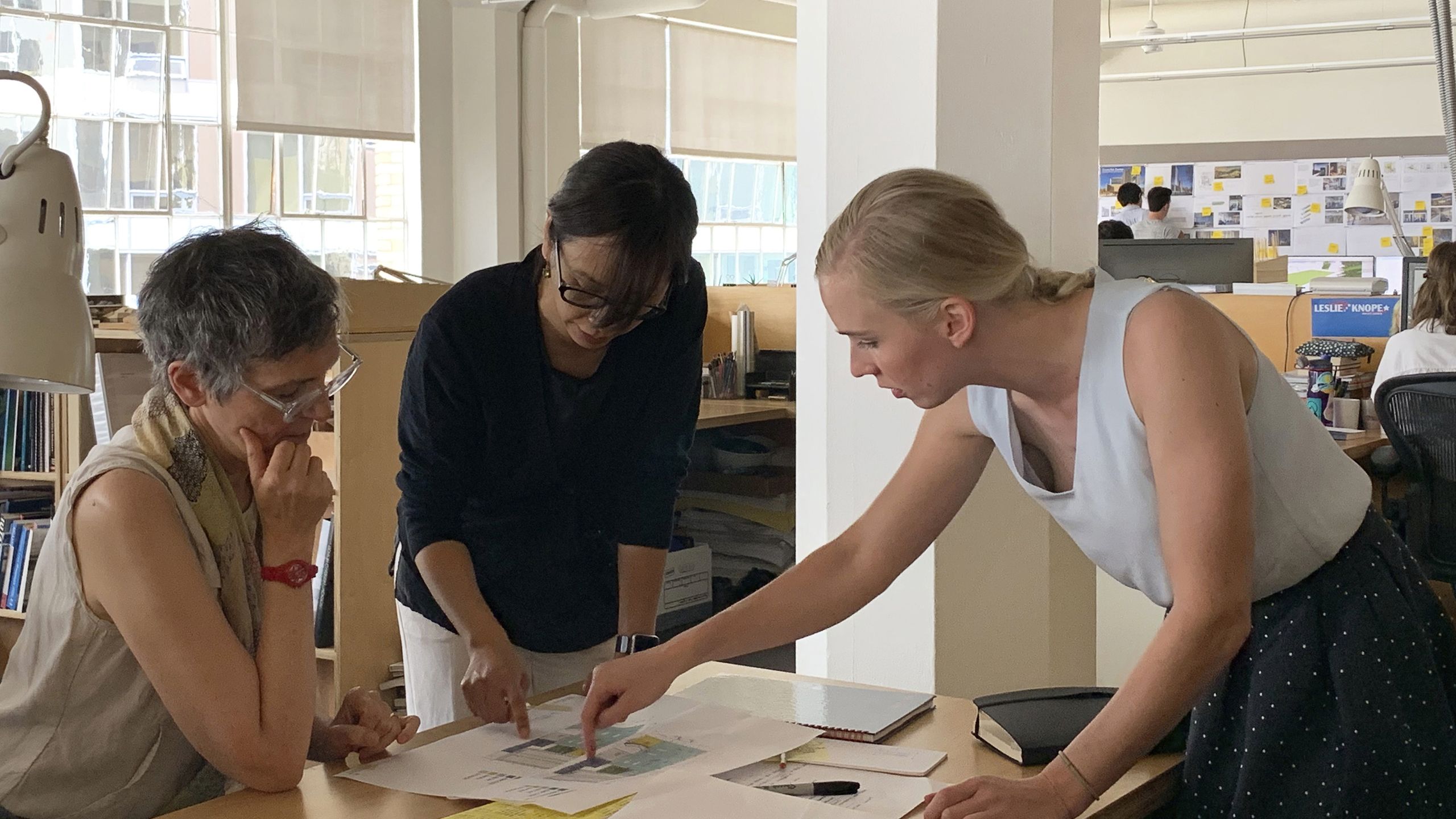 NOTICE TO APPLICANTS
Bohlin Cywinski Jackson endeavors to make our application process accessible to any and all users. If you would like to contact us regarding the accessibility of our website or need assistance completing the application process, please email info@bcj.com. This contact information is for accommodation requests only and cannot be used to inquire about the status of applications.
Bohlin Cywinski Jackson is an equal opportunity employer. Qualified applicants will receive consideration for employment without regard to race, color, religion, sex, sexual orientation, gender identity, national origin, disability or protected veteran status. Women, minorities, individuals with disabilities and protected veterans are encouraged to apply.
We are currently operating in a remote, work-from-home model during the COVID-19 pandemic. Applicants must be able to work remotely and must be legally authorized to work in the United States without sponsorship. In the future, when our offices re-open, applicants must be able to commute to one of our studio locations (New York, Philadelphia, Wilkes-Barre, Pittsburgh, Seattle, San Francisco).
Bohlin Cywinski Jackson is seeking architectural designers with 3-5 years of professional experience for immediate positions at our studios in Pittsburgh, Wilkes-Barre, Philadelphia, San Francisco, Seattle, and New York.
As a practice with a diverse portfolio, project assignments could range from residential, mixed-use, academic, and workplace. Assignments will vary based on project needs, skills, and experience, but our approach is one that values the continuity of a project team throughout design and documentation. We highly value staff with a proficiency in a range of skills and ability as they regularly work with a team on a wide variety of assignments in all phases of project development and construction administration.
Primary Project Responsibilities
As an active member of a design team, you will:
Support projects of various type and scale from concept design through construction administration.
Support and participate in client presentations and internal design review to achieve the project design goals.
Collaborate and communicate concepts to project team members and consultants, both verbally and through graphic and written means.
Produce visualization graphics, architectural documentation, and detailing.
Anticipate and develop solutions to technical and design problems.
Be a valued contributor, bringing your authentic self to each project, and being accountable to your team.
Overall Firm Responsibilities
In addition to specific project responsibilities, you will have the opportunity to:
Participate and contribute to firmwide discussions and initiatives related to research, design, sustainability, and firm culture.
Build and maintain relationships across the firm through mentoring, training, and other professional development opportunities.
Bring your own unique talents and experiences to add value to our diverse design-focused community.
Qualifications, Skills, and Interests
This role is for you if you:
Have a professional degree in Architecture or equivalent professional experience
Have 3-5 years of architectural firm experience
Have intent to pursue or on a path to licensure
Are proficient with documentation and visualization programs: Revit, Enscape, Bluebeam, etc. (A high level of competency in Revit and 3D modeling is required for this position as it is our primary tool for documentation and visualization.)
Are proficient with graphics programs, such as Adobe Creative Suite and Affinity.
Are familiar with building codes, technical documents, project manual and specifications.
Are able to work self-directed and also enjoy working in a collaborative team environment.
Are detail and task-oriented, with an enthusiasm for craft and excellence.
Possess exceptional design skills that can be applied to a collegial team environment, with open-mindedness and curiosity.
Work Style and Hours
This role requires that you:
Have ability to commence work shortly after job acceptance and are able to collaborate with project teams in either a remote or in-office environment. Our offices are open as a resource currently and a limited number of people utilize the office while the majority are still working remotely as we continue to closely monitor the COVID-19 pandemic. When our studios fully re-open, you will be expected to commute to one of our locations as we thrive on collaboration and innovation, and find we do our best work when we are together.
Have excellent time management skills. Our firm supports a flexible work schedule and work-life balance, with the expectation that individuals are able to manage their time to meet project and firm commitments and can work on multiple tasks in parallel, often on tight deadlines.
Are legally authorized to work in the United States without sponsorship.
Compensation and Benefits
As a valued member of our practice, you can expect:
Your salary within this range will be negotiated based on your location, experience, and qualifications.
A competitive benefits package that includes: healthcare, life insurance, 401k retirement plan, paid vacation and sick leave, and several paid holidays. We also acknowledge the varied work/life challenges of our staff and remain flexible to address their circumstances.
Opportunities to grow professionally through innovative projects and work with colleagues.
We encourage and support professional licensure through study software, and reimbursement for licensing exams
How to Apply
If you are interested, please send the following to careers@bcj.com with "2021 3-5 Years Employment" in the email subject line:
A one-page statement addressing the following questions:

How do your professional and personal goals relate to your interest in joining BCJ?
How do you see yourself adding value to our practice?

A single page resume, or other summary to showcase your experience
A digital portfolio or work samples that best demonstrate your qualifications for this position File size may not exceed 4.86 MB, and accepted file types are JPG, JPEG, PNG, PDF, DOCX, DOC, PPTX, PPT and TXT.

Upon receipt, we will review applicant materials and contact qualified candidates to schedule a conversation. We are unable to respond to phone inquiries.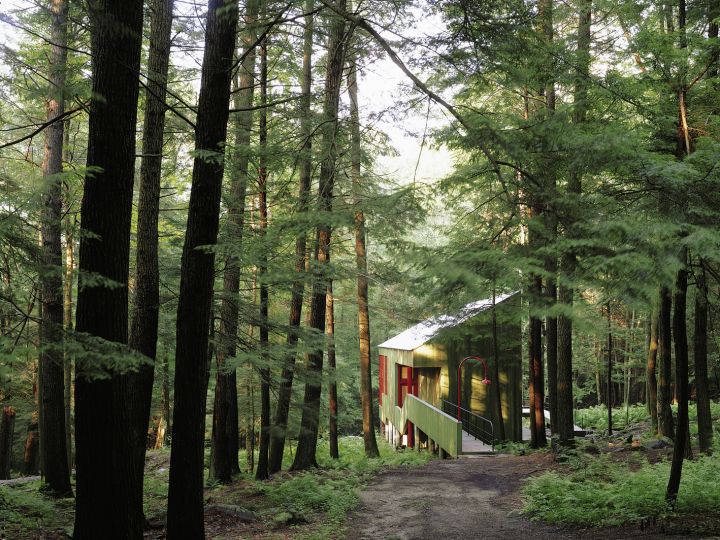 History
Founded in 1965, we are an architecture practice of six studios across the country focused on designing places that inspire connection and wonder.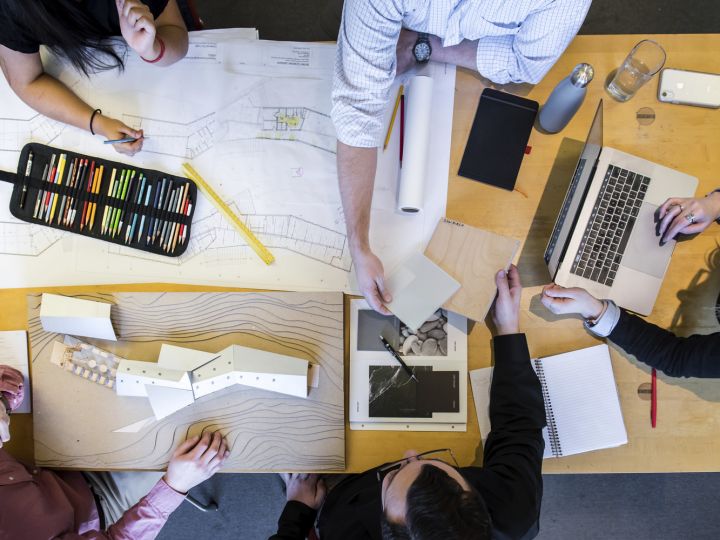 One Firm
We are stronger together. We are accountable to each other. Working together we cultivate our community through connecting, learning, growing from the creativity and contributions of everyone in our practice.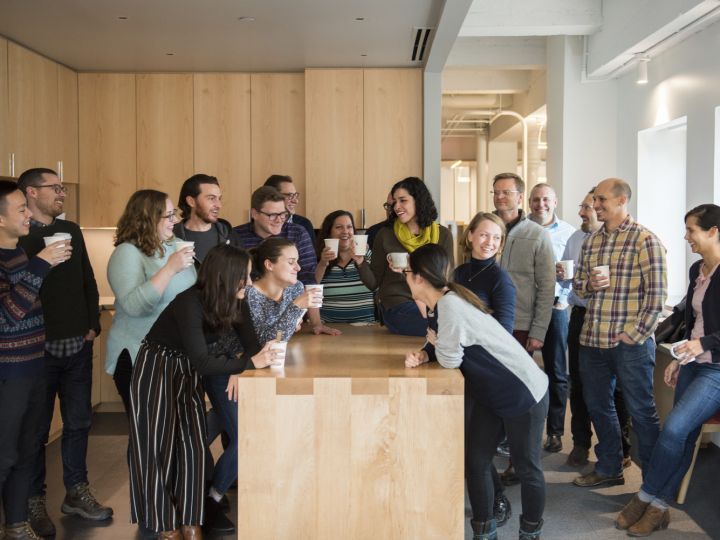 People First
People are at the center of what we do – we care deeply about our colleagues, collaborators, community and clients. We encourage everyone to bring their authentic perspective to work and believe it enables a richer outcome.