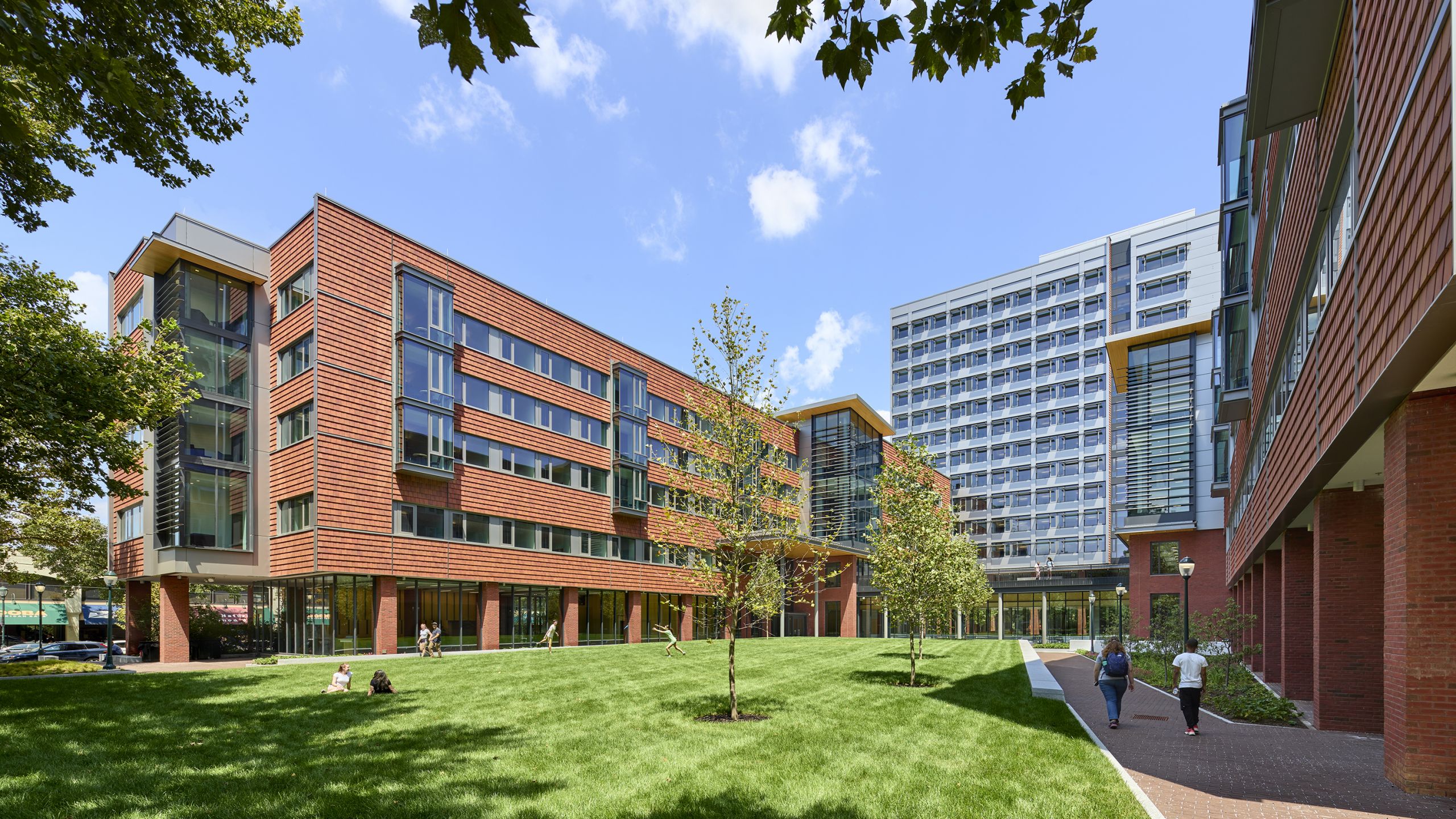 University of Pennsylvania, Lauder College House and Gutmann College House
Philadelphia, Pennsylvania
Embracing the many layers of community that define the collegiate experience at Penn, Lauder College House and Gutmann College House offer opportunities for students to engage with each other, the campus, and the city.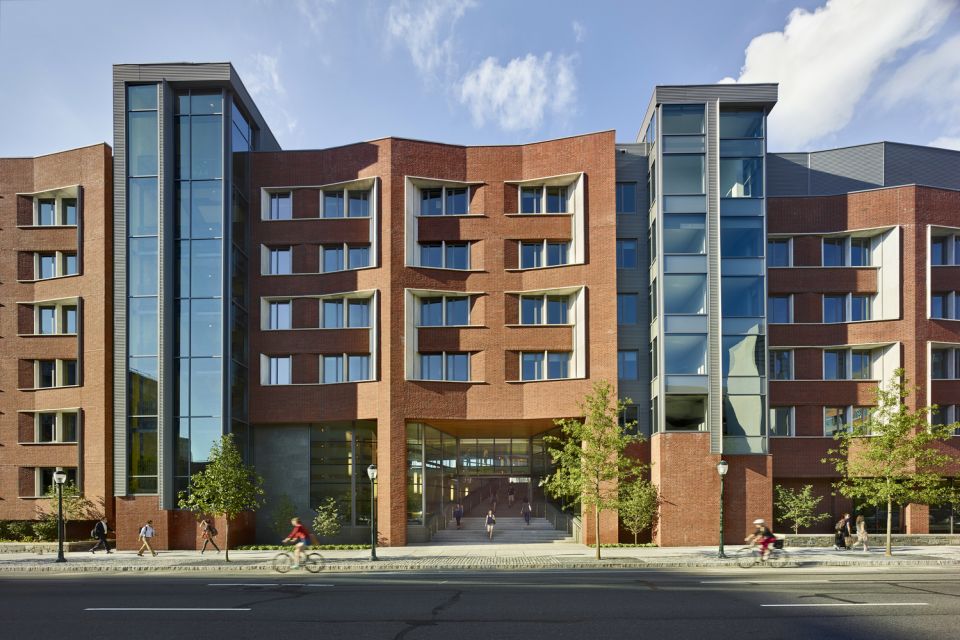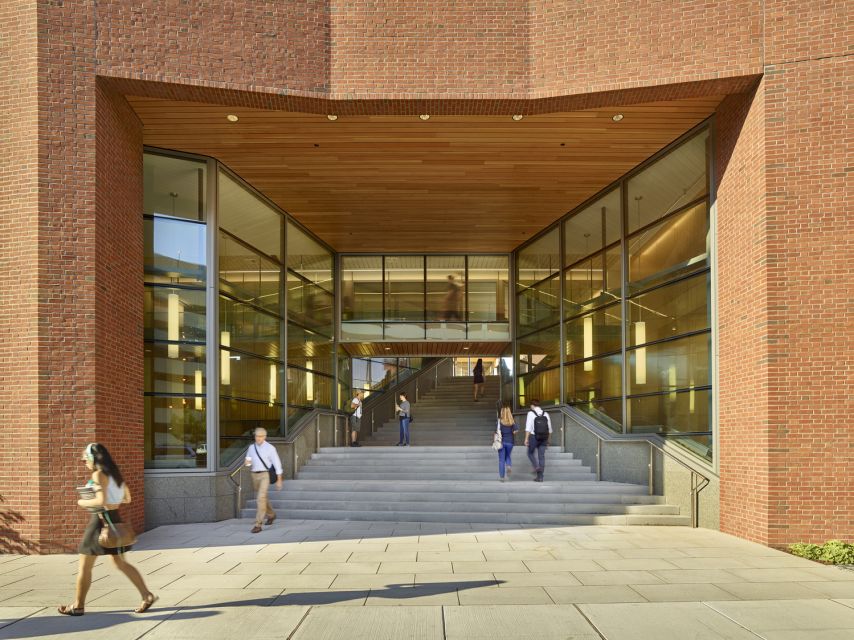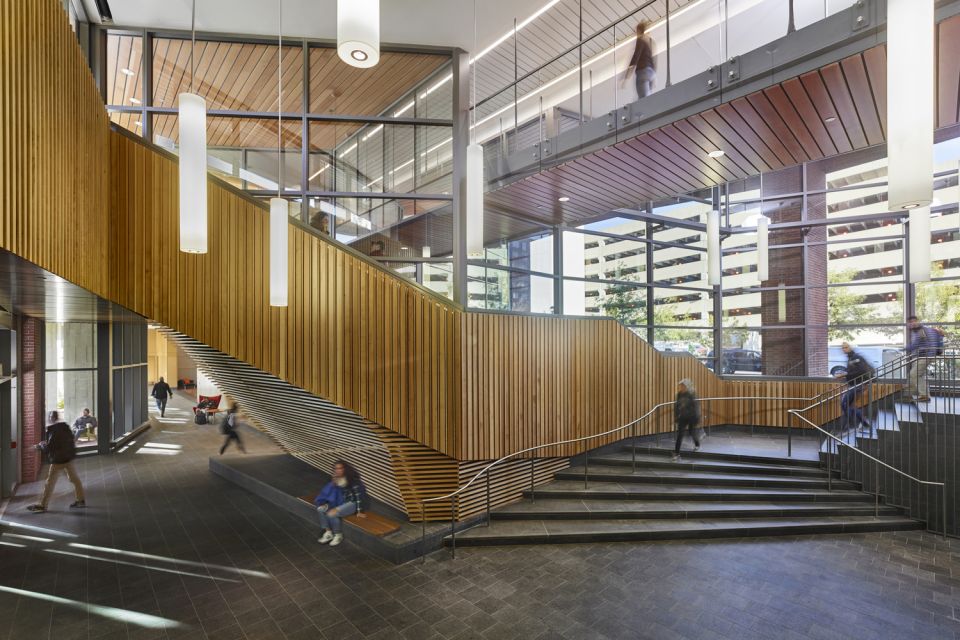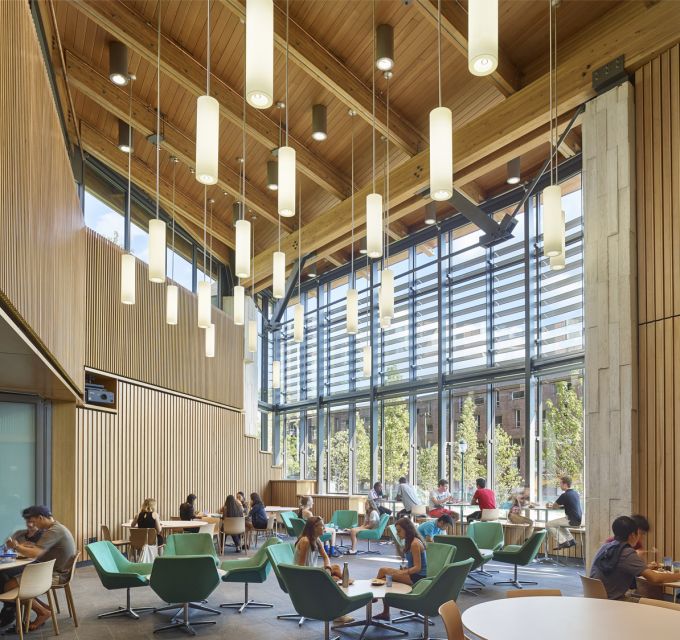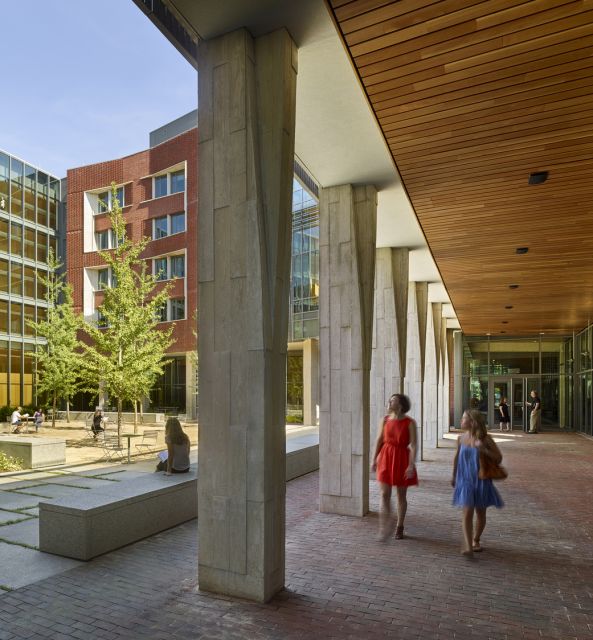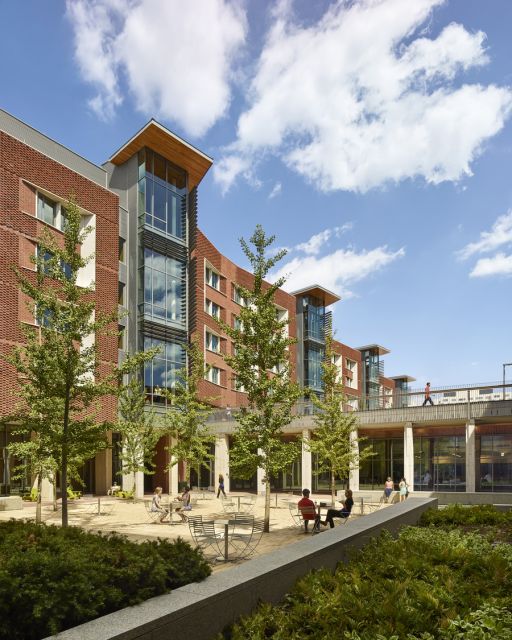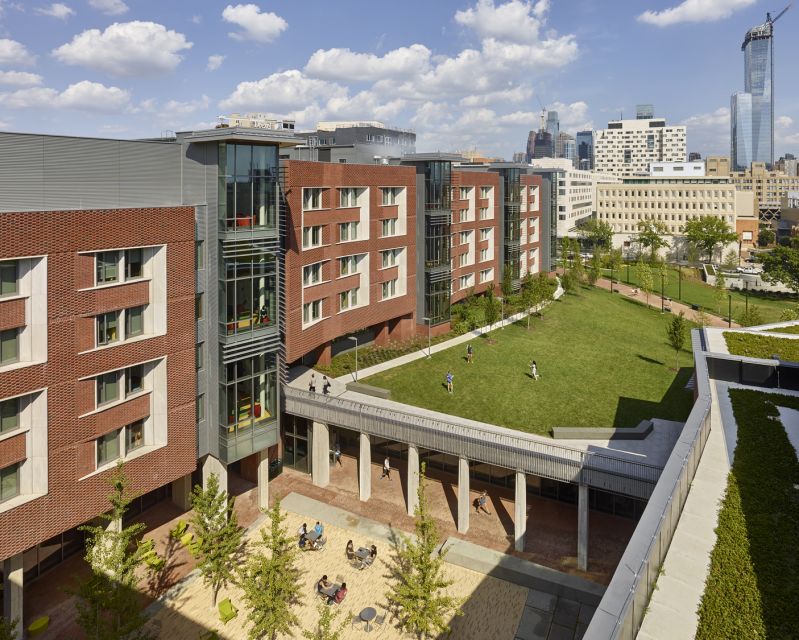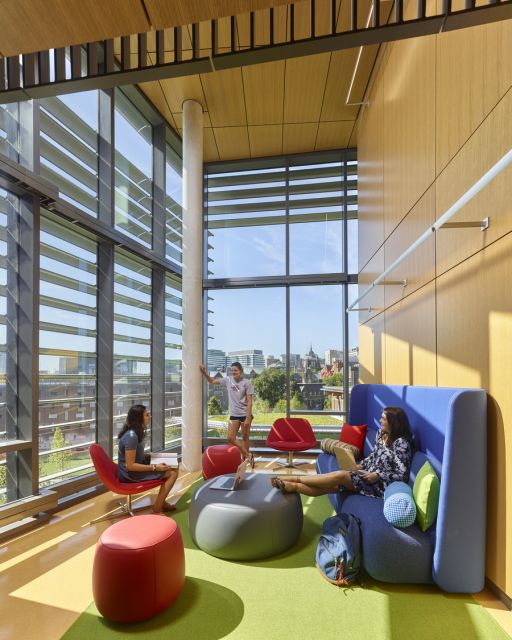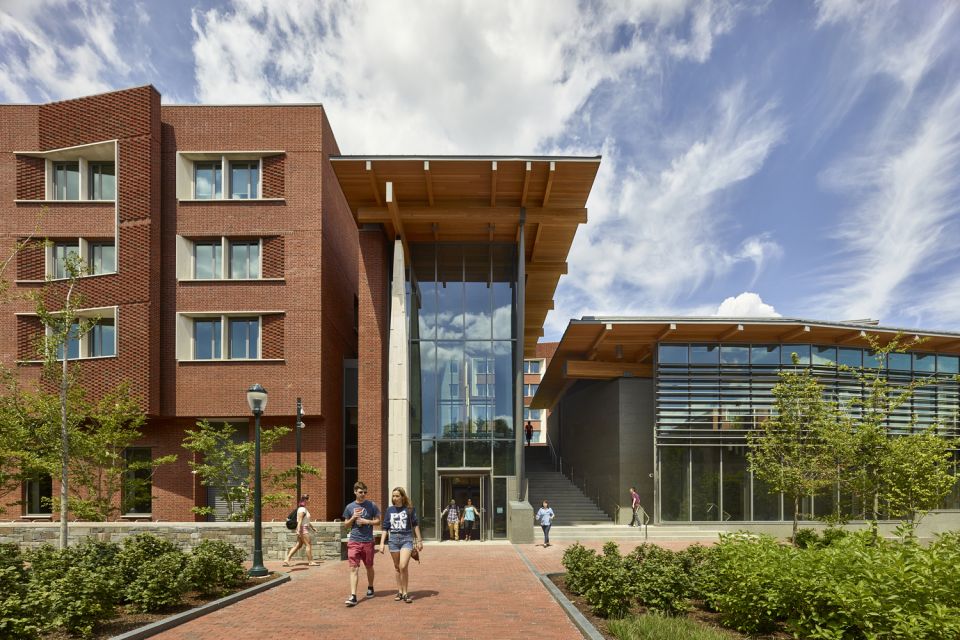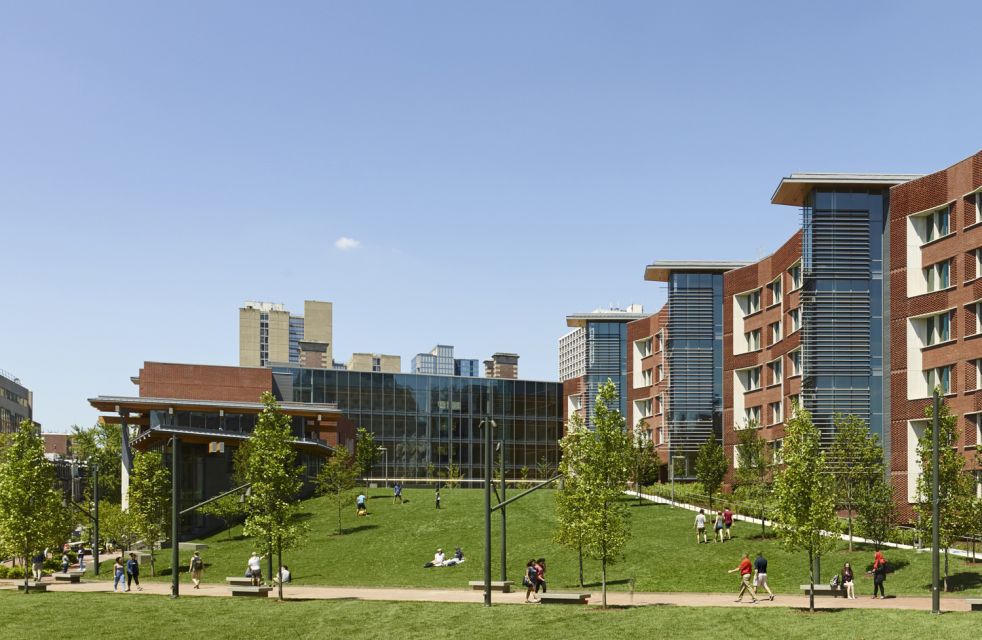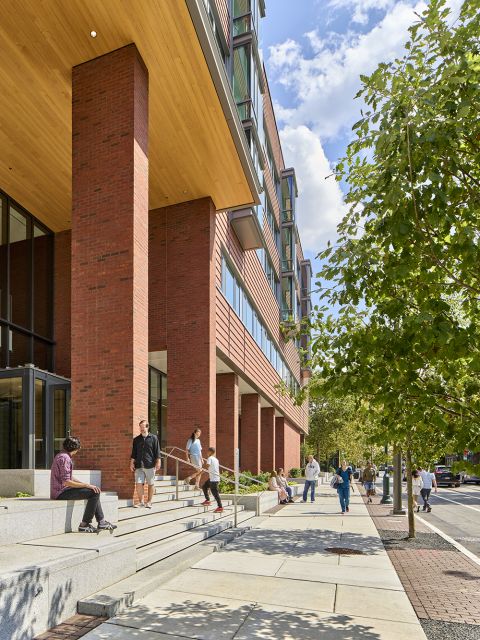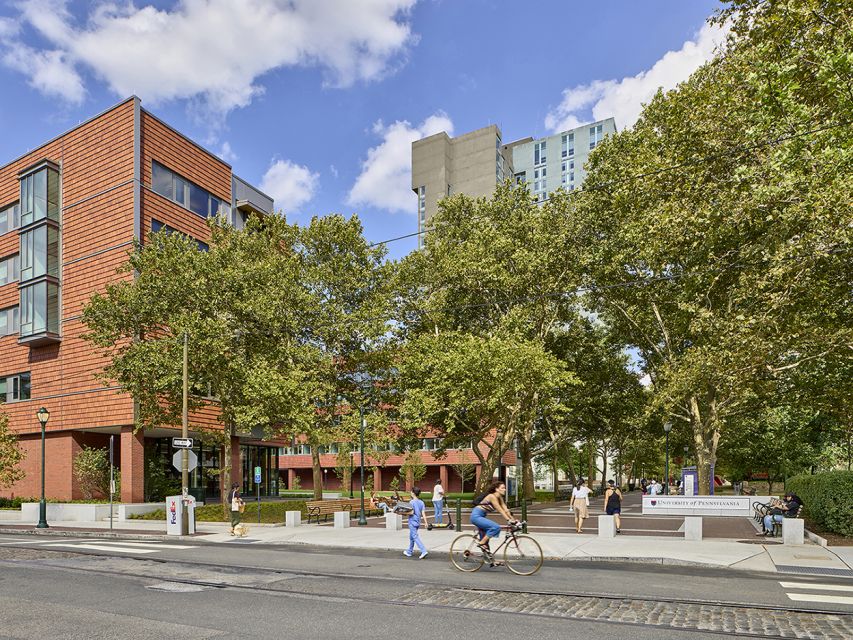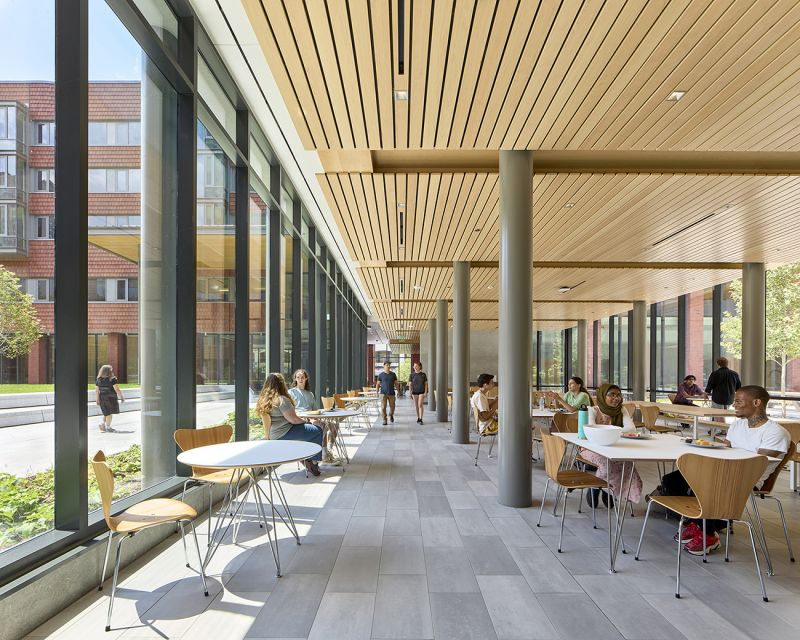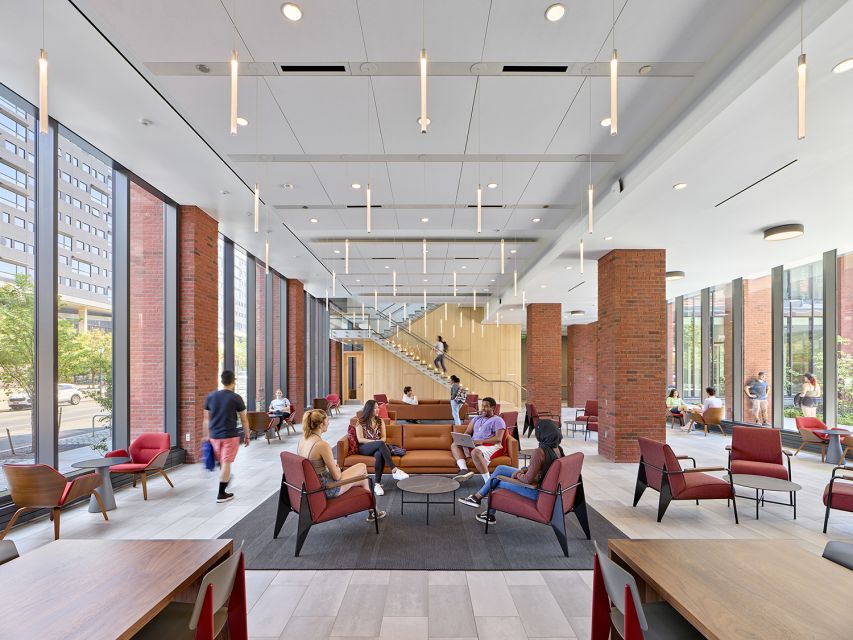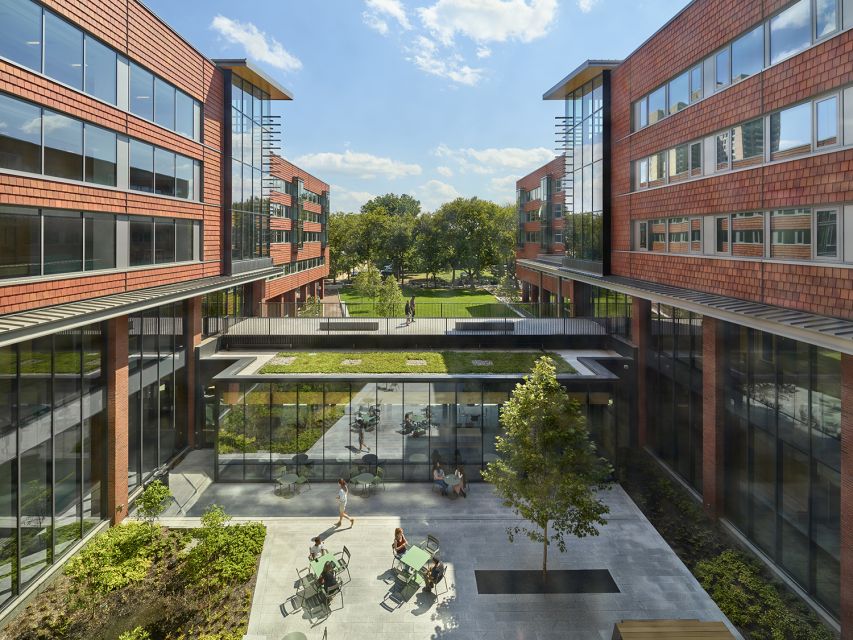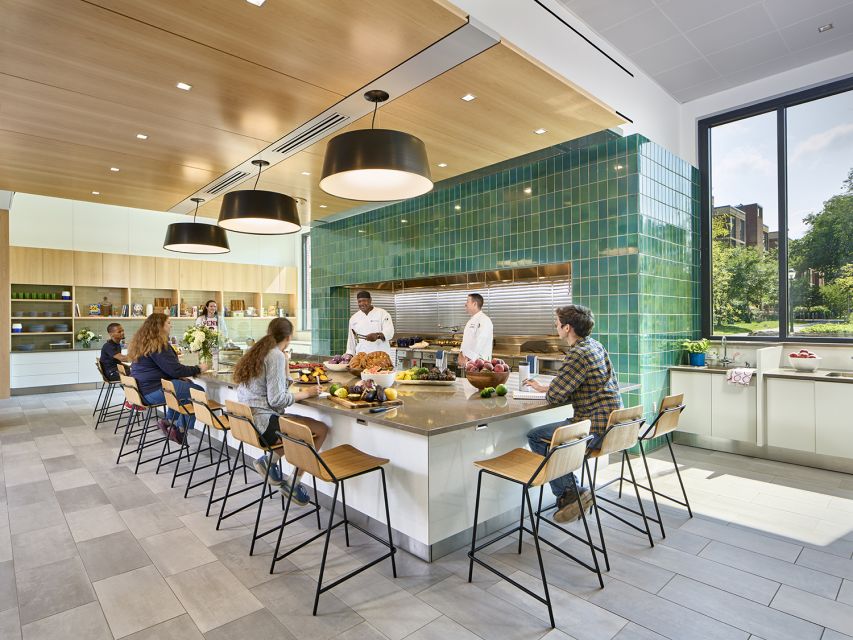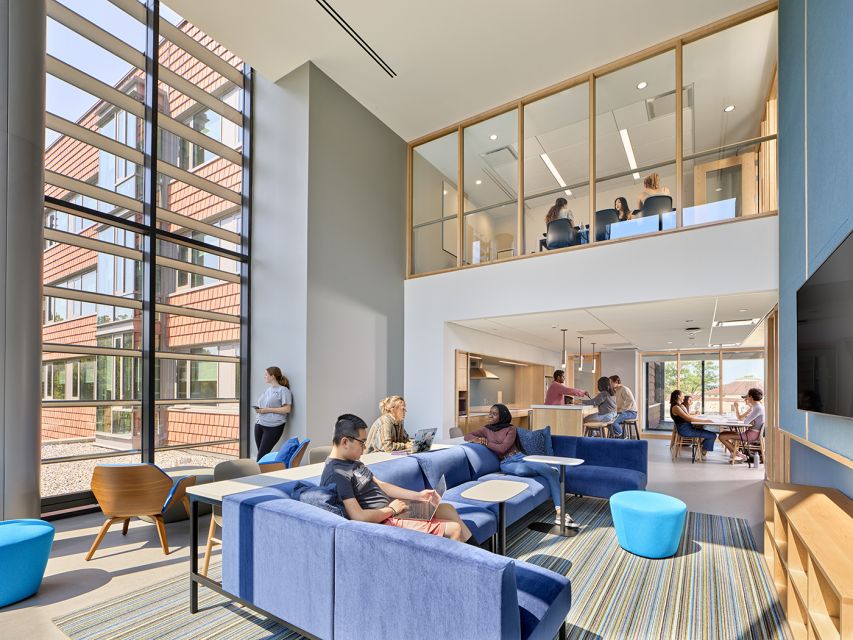 SIZE
198,000 GSF (Lauder College House), 250,000 GSF (Gutmann College House)
COMPLETED
2016 (Lauder College House), 2021 (Gutmann College House)
AWARDS
Brick in Architecture Gold Award
GBCA Excellence in Craftsmanship Award
PRESS
Forming a new gateway on the eastern edge of campus, Lauder College House embraces public and private outdoor spaces while maintaining secure access for residents. The 198,000 GSF building includes residences for 350 students, as well as apartments for faculty, staff, and graduate students, arranged around light-filled, double-height common areas. Public pathways draw the surrounding community in to the "Lifted Lawn" at the heart of the project, a prominent green space in the city. Residents enter Lauder College House through a gateway pavilion that leads into a sheltered open-air courtyard. Spaces for dining, seminars, relaxing, studying, and administrative use are organized around this social heart, encouraging all who enter to engage in the life of the building.
Following the success of the Lauder College House, the University of Pennsylvania invited our practice to design a new addition to its vibrant on-campus residential community. Gutmann College House builds upon the program set forth in a campus-wide development plan to create a healthy living-learning experience for students. The 250,000 GSF, 450-bed project supports student wellness by drawing in daylight, offering views of outdoor green space and the city, and providing welcoming public areas, all-gender restrooms, healthy dining options, and independent cooking areas.
Lauder College House and Gutmann College House weave city and campus together through building massing, materials, neighborhood-friendly outdoor spaces, and welcoming landscape. Designed with an undulating brick facade along its seven-story height, Lauder College House creates a dynamic pedestrian experience while breaking up the building's mass. At Gutmann College House, we positioned the project's residential tower along the heavily used east-west artery into Center City Philadelphia, while wrapping the new green space with lower scale environment facing onto Locust Walk, a frequently used pedestrian pathway.