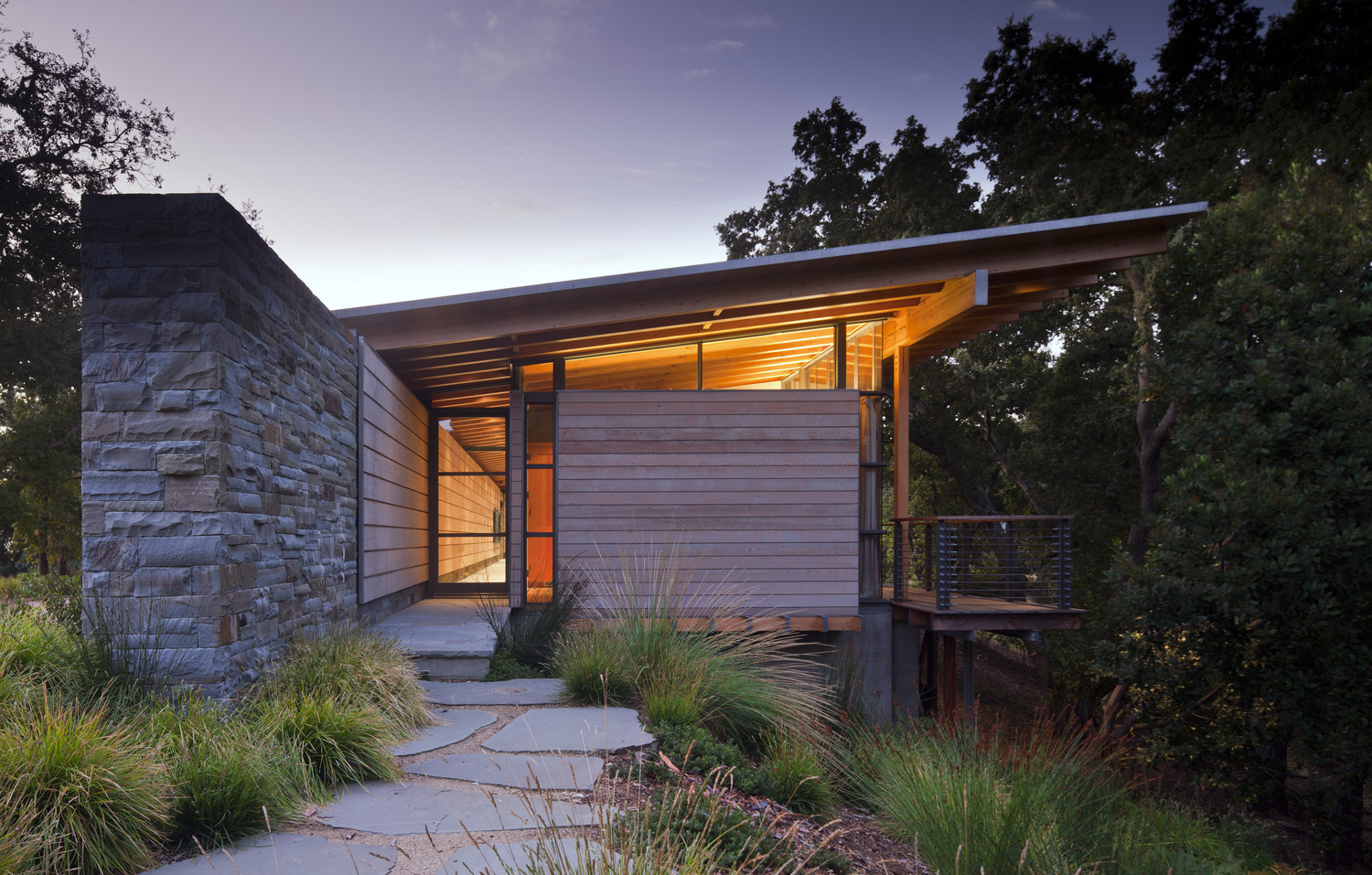 Halls Ridge Knoll Guesthouse
Santa Lucia Preserve, Carmel, California
The first of several buildings planned for a rugged site in the Santa Lucia Preserve, the Halls Ridge Knoll guesthouse is a thoughtful modernist intervention, carefully detailed in stone, timber and glass.
Located on a historic former cattle ranch, the Santa Lucia Preserve is a vast, remarkably beautiful landscape of rolling hills, ancient live oaks and manzanita. Designed to choreograph movement along its extraordinary ridge-top site, the Halls Ridge Knoll guesthouse celebrates its magical surroundings, with panoramic views of the San Clemente Mountains and Los Padres National Forest beyond.
Sited to take advantage of the temperate California climate, the guesthouse features expansive windows to provide natural lighting throughout the house, while a broad overhang shades the interiors from the summer sun. Sliding doors and operable hopper windows throughout use the prevailing winds for natural ventilation, while also providing expansive views of the nearby mountains.